Zucchetto Estate Vineyards
Current vintage DOCG prosecco from the original territory is unlike most prosecco you've tasted here in the states, it's better! Best enjoyed within 12 to 18 months of bottling, look for the vintage year and the DOCG certification to have the best prosecco in the world.

I'll start by sharing that I am very picky when it comes to Prosecco. After living in Venice for 12 years, I am accustomed to drinking only the very best DOCG Prosecco and I am here to tell you, and hopefully show you, the difference. Veneto, the region where genuine Prosecco is made, is home to Valdobbiadene, the original production zone for DOCG Prosecco Superiore.
The area is known for its quality due to the steep hills and sun exposure. It's true that prosecco from Treviso or other low-lying areas is just not the same. Locals say that Valdobbiadene is the place of truly heroic winemakers due to the difficulty in harvesting the grapes (Prosecco is made from 100% glera, the grape varietal sometimes simply called prosecco). There are no machines used in harvesting, it is done only by hand and timing is everything! The steep hillsides and sometimes extreme climate conditions are a true test of the dedication of local winemakers.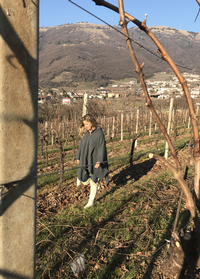 Most of the producers in Valdobbiadene are small with an average production of less than 150,000 bottles. In my opinion, the best wines are found with those who limit their production to the 60k to 100k annual bottle production, also because this is nearly a guarantee that the fruit is theirs and not purchased from outside the estate. Yes, estate bottled prosecco from Valdobbiadene is the best. You can taste the difference!
Another important factor is selecting the highest quality prosecco is the vintage. Non-vintage prosecco is, well, let me just say, if it's offered to me my typical response is "no thank you" while in my head I'm thinking, "you drink it!?" Prosecco IS a single vintage wine, meaning it goes from harvest to fermentation to the bottle and should be enjoyed within 12–18 months of bottling. The word millesimato means single vintage in Italian and you will frequently find this word on prosecco. Ignore it. It's a marketing gimmick and means nothing. For example, a 2015 Prosecco Superiore DOCG should, by nature of the product, be a single vintage wine. By definition prosecco is a single vintage product. There should be no doubt or need for qualification of this fact.
The exception to my drink-it-within-12-month advice is the "Gran Cru" of Prosecco called Cartizze. Cartizze comes from grapes grown ONLY and EXCLUSIVELY in the very small area of Valdobbiadene (just over 260 acres of land in total) where only a select number of winemakers own small plots and grow their glera grapes for the exclusive production of Cartizze. The wine is made with the same process as Prosecco Superiore, but it's the quality of the grapes from the Cartizze hillside, again due to the terroir and micro-climate of this postage stamp size area, that allow for an exceptional wine which evolves well over 2–3 years.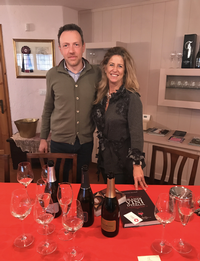 A picky person's search for outstanding prosecco
In late 2016, I drove up to Valdobbiadene in search of the perfect partner for this year's bottling. After tasting several great wines, honestly in Valdobbiadene it's hard to find bad wine, I landed at Zucchetto Estate managed by Carlo Zucchetto, the third generation of this family-owned winery and he gave me exactly what I was looking for: the perfect balance of quality, innovation, sustainability and hospitality.
The 2016 Prosecco is being bottled now, they produce approximately 25,000 bottles of the DOCG Prosecco Superior Extra Dry, about 5,000 bottles of Cartizze and to my delight they also make another Gran Cru, very similar and with close proximity to Cartizze, called PuroFol (which means Pure Fol, Fol being the name of the location, adjacent to Cartizze, where the grapes are grown).
The PuroFol is drier than Cartizze, less than 1gr of residual sugars compared to 5gr in Cartizze), they only make about 9,000 bottles of this very special sparkling wine and I put my order in on the spot! Truly amazing wines, all of them sparkle in the glass like sequins and are so lovely on the palate, fresh, with citrus aromas and these three products allow me to bring my U.S. clients a choice to meet their preference in dryness: PuroFol being an Extra-Brut with less than 1gr residual sugar, Cartizze a perfect Brut but with ~6gr residual sugar and the Extra Dry, perhaps the most widely appreciated, with ~13gr.
Carlo hosted me for a tasting and was so kind, informative and generous. This may have had something to do with the cheese he paired the tasting with, a bleu cheese with a semi-dried cranberry crust… I swear I passed through heaven! The Zucchetto family history and their story is very typical of Valdobbiadene, but there is something extra special about this place, wine and the people behind it. I was so lucky to find them and am very proud to represent them in California.