You must be 21 years old or older to purchase wine from DOCG Imports. By using this site you confirm you are of age and your birthdate is requried for all purchases. All deliveries require an adult's signature. You must be over the age of 21 to sign for deliveries.
Sardegna Collection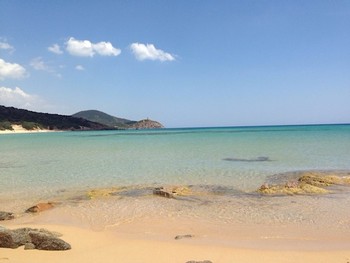 12 wines from all corners of the Island.
Tenute Olbios - Lupus in Fabula, Cavè and CanGrande. All from North Eastern Sardegna, the Gallura region which is the most prestigious area of the island due to it's decomposed granite soil and mineral rich wines.
Audarya - Vermentino, Nuragus, Rosato, Monica, Cannonau & Nuracada. South central Sardegna, about 20km north from the sea and the capital city of Cagliari. All made with 100% single varietals showcasing the autochthonous grapes of the island.
Cantina Giba - Best known for the 6Mura Rosso. 110+ year old vines producing the worlds best Carignano. Awarded year after year with 3Glasses from Gambero Rosso. Also the 6Mura Rosè classic method sparkling wine, 100% Carignano.
This collection includes 12 wines from this magical Island. And, as a special treat, we are including a jar of the amazing Wine by the Spoon which is a sort of honey/jam made from 100% Vermentino wine, reduced and intended to be paired with cheese or chocolate. $416 value with 10% off and free delivery within San Diego County.