Let our Guided Wine Tastings help you connect, celebrate special occasions and take a new adventure in the beautiful world of Italian wines!

Select & Reserve Your Experience
Choose the perfect experience, then use the form below to send us your group's details & your preferences.

Customize Your Wine Selection
We work with you to curate the perfect selection of wines and provisions for your tasting experience.

We'll Take Care of Everything Else!
We prepare wines, food & notes, so each of your guests has everything for your expertly guided tasting.
We deliver a wonderful Italian wine tasting experience right to you. Perfect for connecting coworkers, special occasions, or unique get-togethers.
Our guided wine tour is a memorable way to experience Italian wines, and get a taste of Italian culture right in your home, office or favorite gathering place. Whether you choose an in-person event, or a virtual one, we bring the wine and the expert sommelier, you simply bring your thirst for a good time.
There's no need to board a plane to enjoy highly-regarded boutique Italian wineries. We offer prized varietals from Tuscana, Sardegna and beyond. We share more than a superior glass of wine, we also provide the story behind it. Whether you sip with friends or connect over happy-hour with colleagues we look forward to making your Guided Wine Tour a one-of-a-kind experience.
Can't Travel or Get Together? No Problem!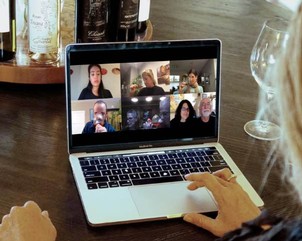 We truly enjoy hosting our guided tastings & educational events in-person, but we know that travel and meetings aren't always feasible or economical. We can host any of our experiences below virtually if desired. Just let us know in your reservation request.
For virtual tastings and events, we ship wines, provisions, and everything else directly to your guests, including details for the online event.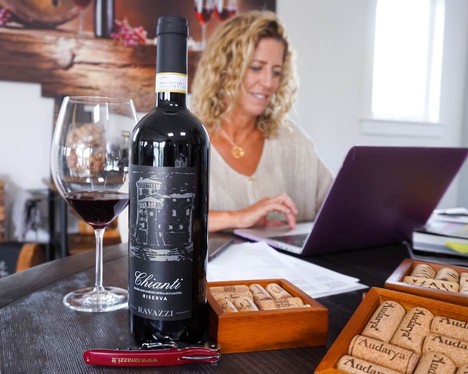 Experience 1
Guided Wine Tasting
---
Selection of 3 – 6 Wines
Sommelier-led presentation & discussion of each wine
Games & quizzes can be incorporated into the tasting program for those who crave a little competition.
Topics can include:
Varietal-based — Select a varietal and learn all about it! Did you know that in some cases many different wine styles are made from the same grape?

Region-based — Tour a region of Italy, the vineyards, the culture, the food and of course the wine! Tuscany, Sardegna, Veneto, Piedmont, etc. The choice is yours!

Reds, Whites, or a bit of both — Taste the Great Reds of Italy… or the Whites… or a little bit of both!

Dinner Party Pairing — We'll help you select the perfect wines for your dinner party event based on your menu.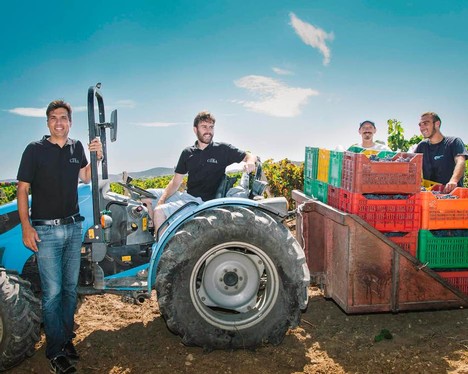 Experience 2
Winemaker Experience
---
Go inside and behind the scenes with one of our wine making friends in Italy!
These events are usually available on Saturday or Sunday (PST) to allow our winemaking partners (in Italy) to attend. Start time for these events will be 11am/12pm (PST) to accommodate for the 9-hour time difference.
You will be able to get to know not only the featured wines and winery, but also the winemaker.
We will take you and your group on a virtual trip to Italy! No jet lag required.
Events last about 90 minutes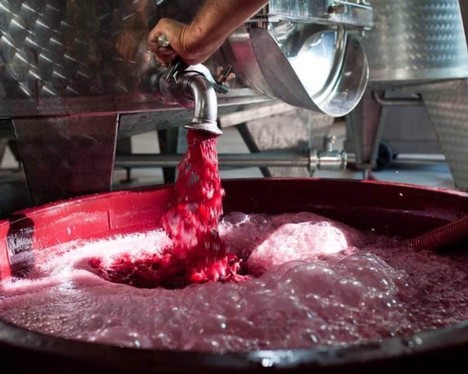 Experience 3
Wine Education
---
Do you want to learn more about Italian native grapes and wine?
Each class is 1 – 2 hours
Topics can include:
Varietal Masterclasses – Learn about the most important Italian varietals (Sangiovese, Nebbiolo, Aglianico, Verdicchio, Vermentino etc…)

Regional Classes – A deep dive into a specific region, regional winemaking history, local traditions, and their most important varietals and wines.

How to taste wine

How to pair wine and food Sommelier-led presentation & discussion of each wine
Experience 4
Design Your Own Event
---
You select the wines or you set the price, and we'll develop an experience just for you and your guests.
Our expert team will create a custom presentation that will teach you about the selected wines and their region.
You host & lead the event.
Any reason is a great reason to do a wine tasting
Pricing Considerations
Wines will be selected based on your own personal preferences and budget.
Sommelier Tasting clients will receive a 10% discount on all DOCG Imports wines for the event.
Free delivery for orders of 6+ bottles within San Diego county, smaller orders will have a $15 delivery fee per shipment.
Shipping fees for shipments outside of San Diego county are not included and will be quoted based on UPS rates.
We are unable to ship to the following states: AL, KY, MS, ND, NH, SD, UT and VT
Sommelier fees are $25 per person, minimum of 6, and includes 1.5 hours of our certified wine experts to lead the tasting and presentation.
Food Pairings Available for All Events
We can also organize, with our local partners: a cheese pairing, charcuterie board or even an entire meal. A food & wine package that can be picked up by each participant before we meet in the Virtual room for the tour & presentation (this option for San Diego only).
*costs associated with these add-ons will be quoted separately
Reserve Your Experience
Complete the form below with your information so we can tailor your Guided Wine Tasting to your exact needs.