Folini
Nina's Notes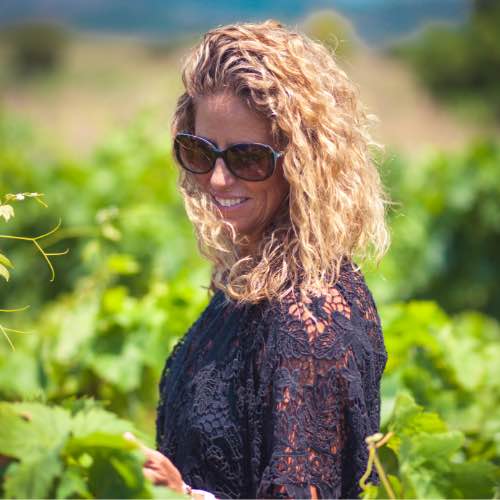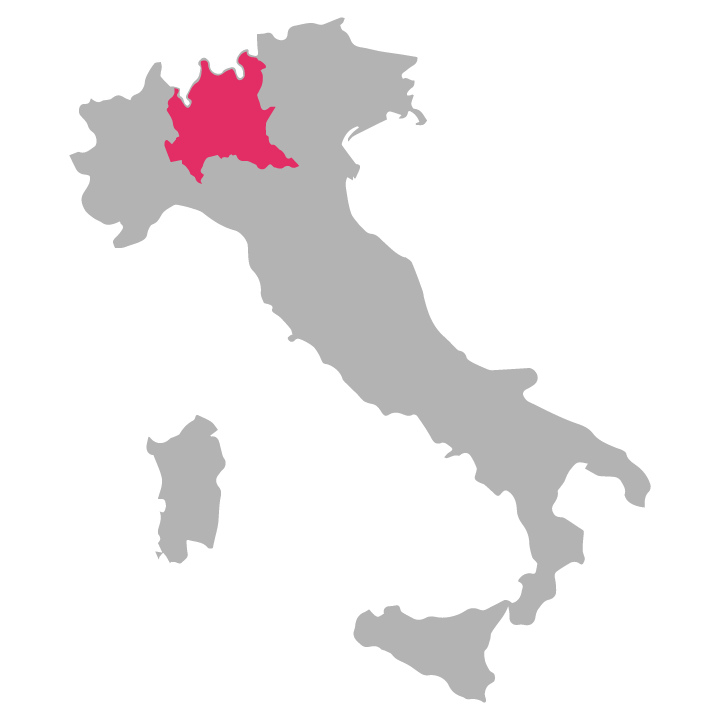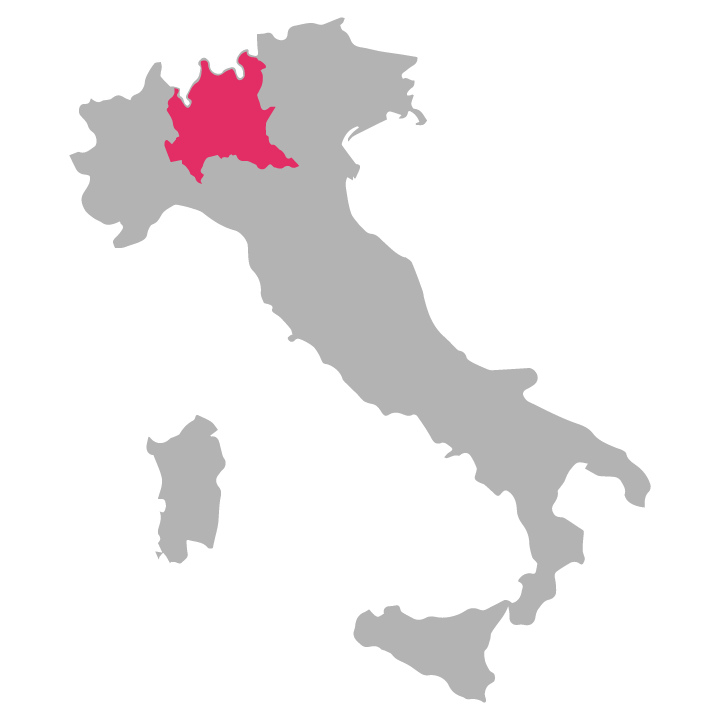 A True Taste of Northern Italy
One of my goals is to present to you the finest wines from all the regions of Italy. Some come from areas well known around the world and others from hidden gems that only the locals know about. Azienda Agricoloa Folini vineyard and winery in the Valtellina region of northern Italy, falls into the latter category. Our friend and Italian wine expert Paolo Tucci, first brought my attention to Folini's wines. I was intrigued by wines created in the shadow of the towering Alps mountains. Head winemaker Francesco Folini was happy to share his prized wines made from native Chiavennasca (the local name of Nebbiolo grape variety) and share with us the heroic efforts it takes to produce wines in the area.
With only about 22 acres under vine, divided into about 40 plots, the family started their vineyard and winery in 2008. Their guiding vision was to stay true to the ancient traditions of wine growing in the region using only sustainable farming methods.
The steep rugged hillsides where the grapes are grown produce this medium weight, fruity wine. The flavors of sour cherry and strawberry are crisp and bright with smooth delicate tannins. I urge you to taste them for yourself and see why I am so excited to share this little-known wine with you.
It hasn't been easy to locate the best wines Italy has to offer during the COVID-19 pandemic. We have a trusted group of advisors and wine-hounds helping to locate the perfect wines for DOCG Imports. Please see below for more information on how we have been able to keep bringing you great new wines during these challenging times.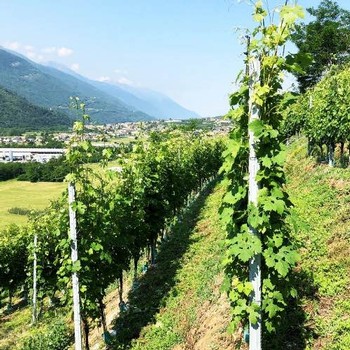 Azienda Agricola Folini is located in the Chiuro area of The Valtellina, one of Italy's smallest and least known wine producing regions. The wine region stretches for 15 miles on either side of the town of Sondrio in a valley carved from hard granite by the glaciers that descended from the Alps during the last Ice Age. Today, the Adda River winds its way across the valley floor.
This is one of the most spectacular vineyard landscapes in the world. Perched on steep slopes, tiny terraces, many less than 65 acres in size, cling to the south facing slopes of the mountainside at altitudes of 750 feet to 2,500 feet above sea level. The total area of cultivation is approximately 2,100 acres.
Wine growing in Valtellina is defined as heroic viticulture. The small plots of land where the vines are planted are supported by miles of hand-constructed stone walls. When the land erodes, new earth is carried up from the valley floor to replenish it. Maintaining this ancient heritage is a tiring job, that requires a bit of courage and desire. Francesco Folini and his family see it as a labor of love.
During harvest, grapes are transported down the steep mountain trails or across never-ending staircases in small baskets called portini. All wines produced in the area must be aged for at least 2 years prior to release and have a minimum alcohol level of at least 11%.
The grandparents of current owner, Francesco Folini, purchased the land for Azienda Agricoloa Folini in the mid 1900's. The family worked the land, part-time, until 2008, when Francesco's father left his job to be a full-time farmer in the family vineyard. Soon after 2008, Francesco and his father created a small cellar in nearby Chiuro, which later became the family home. Given the Folini family background, it is easy to see why Francesco became passionate about the world of viticulture. Growing up with winemaking was a family tradition that Francesco was proud to carry on.
The effort and passion it takes to create Folini wines shows in every bottle. Enjoy!
Persevering Through the Pandemic
As many DOCG Imports members and followers know, I have a long relationship with Italy and its fabulous wines. I have a summer home on the island of Sardegna (Sardinia), and a passion for exploring all of the Italian wine regions and bringing back the best varietals for you to enjoy. However, with the worldwide pandemic of 2020 and 2021, travel to Europe came to a stand still. Fortunately, my contacts in Italy remained active, keeping me up-to-date on the most exciting wines available from the best small-production wineries in Italy and beyond. My trusted advisors were Paolo Tucci (wine and food aficionado from Lombardia, Italy), Massimilliano Giovannoni (a fine wine purveyor from the Tuscany region) and "Wine Telling" Ricardo, (a noted Italian wine lover, sommelier and blogger) and Lorenzo Gulinello (Pecol). They sent me their most exciting finds and my team and I, at DOCG Imports, did the rest. We made virtual contact with the winemakers then conducted wine tastings in our offices in California to determine which varietals to present to you. While the process was different than usual, I am very pleased and relieved that in the end, this new process led to the discovery of some amazing, environmentally-conscious Italian-made wines. I know you will enjoy them and love sharing a bottle with friends.