Fattoria Nanni
Nina's Notes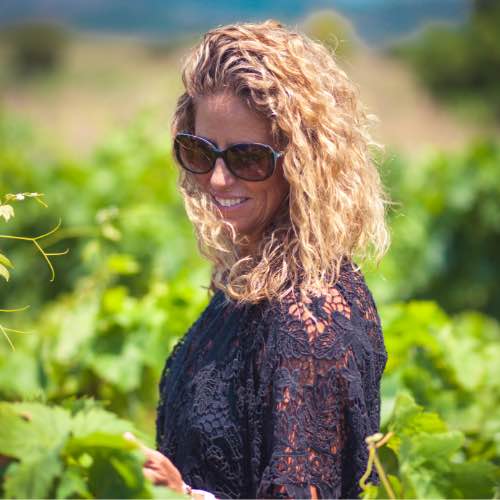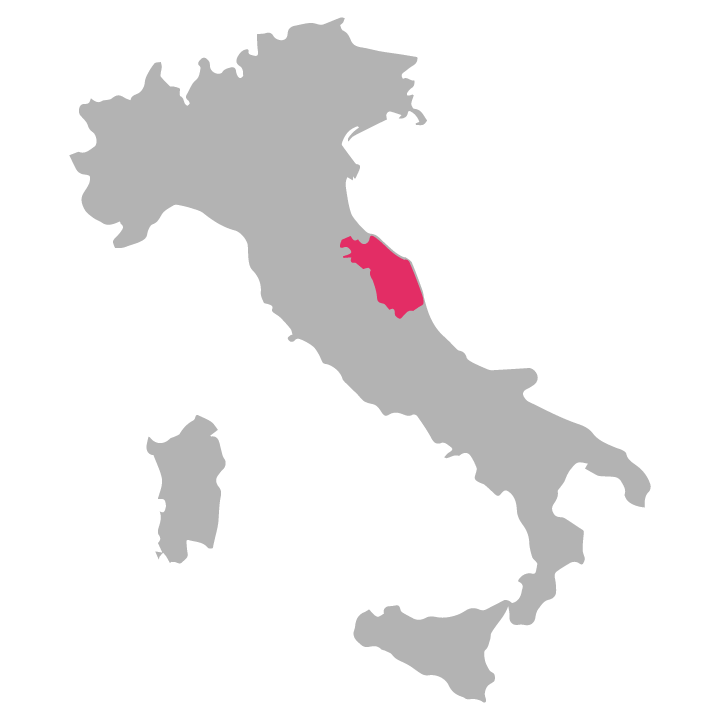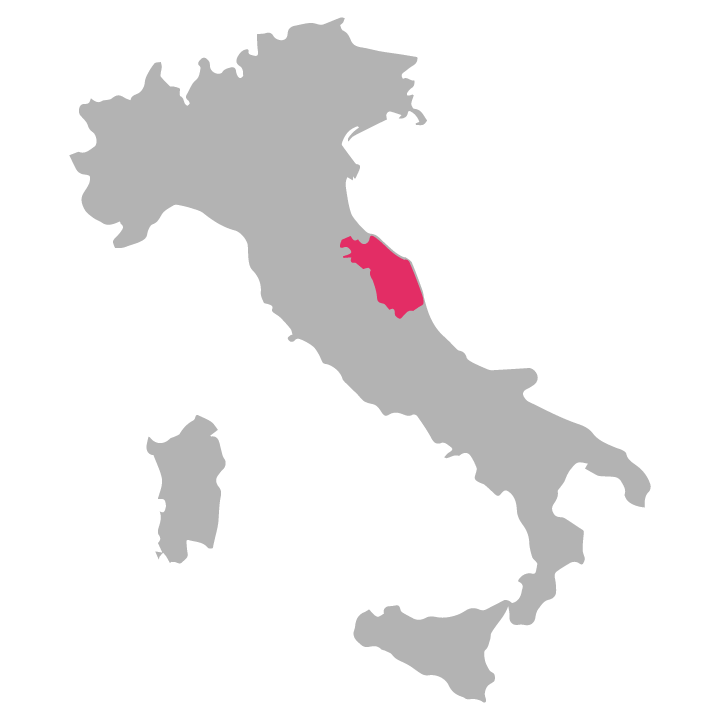 A Dream Comes True
We are very pleased to be able to bring you these impressive organic wines from Fattoria Nanni. The estate was founded in 2016 by Roberto Cantori. I was familiar with the reputation of the area for producing superior white wines and have been on the lookout for just the right winery. We got to know Roberto, understand his philosophy and taste the Fattoria Nanni varietals. We knew we found what we were looking for.
Fattoria Nanni is located in the picturesque hills of the Le Marche region of Eastern Central Italy. They have a small 14-acre vineyard and a boutique winery that produces a modest 25,000 bottles a year. When Roberto purchased the land he was told that the previous owner had been farming his vineyards organically since the 1960's. Another unique feature of the property was that the previous owner had planted his vines both north and east facing (considered outside the conventional wisdom of the time). While others might have been put off by the unconventional approaches, Roberto embraced them. Roberto has continued to farm the land organically, producing an elegant style of Verdicchio grapes that are the foundation of his wines. Everything Roberto and his team does, is done with care and it shows in the wines I am proud to present to you.
It hasn't been easy to locate the best wines Italy has to offer during the COVID-19 pandemic. We have a trusted group of advisors and wine-hounds helping to locate the perfect wines for DOCG Imports. Please see below for more information on how we have been able to keep bringing you great new wines during these challenging times.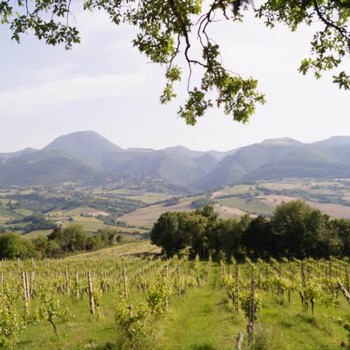 Fattoria Nannì is an organic estate located in Apiro (Macerata province) in the region of Le Marche, on the Adriatic coast of Italy. This is one of the most southerly estates in the Verdicchio dei Castelli di Jesi denomination. It's a dry, cool, temperate area protected by mountains. Monte San Vicino to the east acts as a shield while Monte Conero and the Adriatic Sea are to the north-east.
Roberto produces 2 beautiful and stylistically different Verdicchio dei Castelli di Jesi: Origini and Arsicci.
The vines planted by the previous owner are the backbone of "Origini." These are over 50-year-old vines, planted in calcareous soil, at an elevation of 450 meters. The grapes are hand harvested, and put into a refrigerated room to bring the temperature of the grapes down. Roberto uses a very gentle pneumatic press to extract the juice, and fermentation is started in stainless steel with a pied de cuve of natural yeast.
I'm so happy that Massimilano Giovannoni (one of our Italian partners) introduced us to Roberto… and are now able to present his wines to our friends and customers. These wines truly are the result of passion and love for the terroir they come from.
Persevering Through the Pandemic
As many DOCG Imports members and followers know, I have a long relationship with Italy and its fabulous wines. I have a summer home on the island of Sardegna (Sardinia), and a passion for exploring all of the Italian wine regions and bringing back the best varietals for you to enjoy. However, with the worldwide pandemic of 2020 and 2021, travel to Europe came to a stand still. Fortunately, my contacts in Italy remained active, keeping me up-to-date on the most exciting wines available from the best small-production wineries in Italy and beyond. My trusted advisors were Paolo Tucci (wine and food aficionado from Lombardia, Italy), Massimilliano Giovannoni (a fine wine purveyor from the Tuscany region) and "Wine Telling" Ricardo, (a noted Italian wine lover, sommelier and blogger) and Lorenzo Gulinello (Pecol). They sent me their most exciting finds and my team and I, at DOCG Imports, did the rest. We made virtual contact with the winemakers then conducted wine tastings in our offices in California to determine which varietals to present to you. While the process was different than usual, I am very pleased and relieved that in the end, this new process led to the discovery of some amazing, environmentally-conscious Italian-made wines. I know you will enjoy them and love sharing a bottle with friends.
Producer - Fattoria Nanni