Produttori Etna Nord
Nina's Notes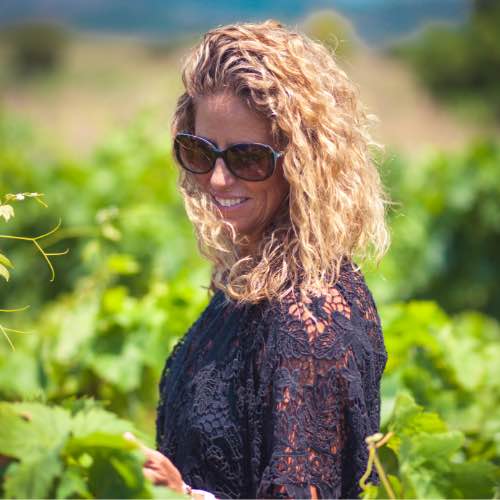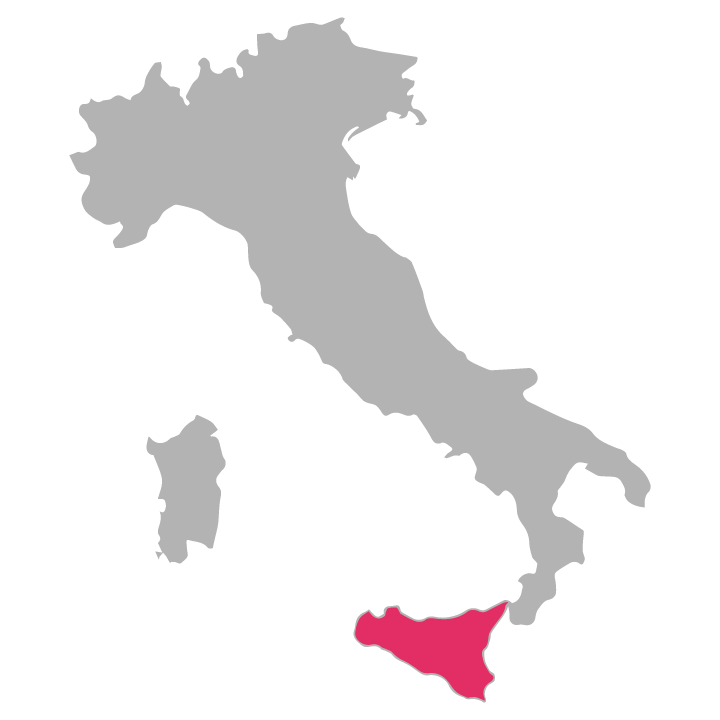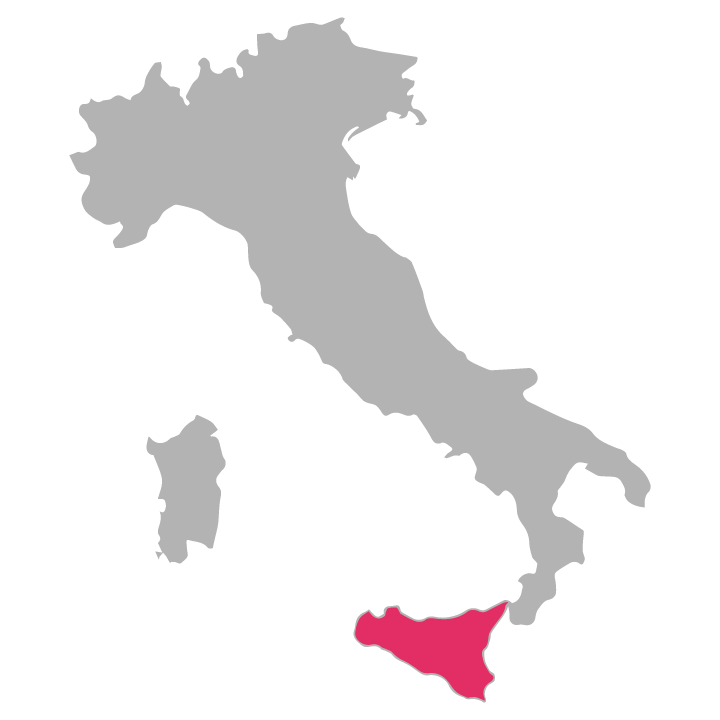 Three Wineries with One Wine Philosophy
Wine at its best is an expression of the land and climate, combined with the philosophy of the winemaker. On the picturesque hillsides of the Mount Etna Volcano in Northern Sicily, three wineries (Cuore di Marchesa, Azienda Agricola Giuseppe and Tenuta Antina Cavelleria) have come together to create Produttori Etna Nord. The group (an export consortium) is dedicated to sharing their wine philosophy and delicious varietals with the rest of the world.
While each winery and vineyard are near each other, differences in their terrior create subtle differences in their fruit and style of wine. While the wineries have their differences, they also share much in common: they share a common winemaker, Pietro di Giovanni, and they all grow only native grapes. I have been very impressed with all three wineries which only produce about 5000 bottles combined, annually. With such a limited quantity of wines available each year, I am proud to be able to share some with you. Be sure to order yours today before they are all gone.
It hasn't been easy to locate the best wines Italy has to offer during the COVID-19 pandemic. We have a trusted group of advisors and wine-hounds helping to locate the perfect wines for DOCG Imports. Please see below for more information on how we have been able to keep bringing you great new wines during these challenging times.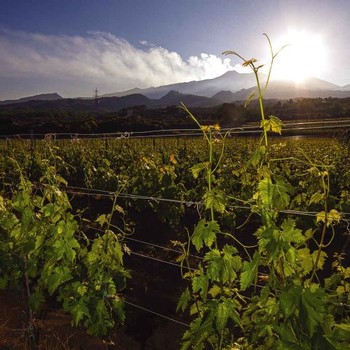 Cuore di Marchesa
Their story is written in the rows of their 60 year old vineyard located about 2500 feet above sea level. It can be tasted in their signature Etna Rosso DOC wine made from 100% Nerello Mascalese red grapes. Grown in potassium-rich volcanic soil, the wine has a deep ruby color, with an aroma of cherry and pomegranate. The flavor is both delicate and intense, pairing wonderfully with lamb or fish soup.
Azienda Agricola Giuseppa Platania that makes the Bizantino Etna Bianco
The Azienda Agricola Giuseppe Platania's estate lies to the south of the small village of Castiglione di Sicilia. Tucked amidst century-old olive trees, the owners planted Carricante and Catarratto vines which are ideal for white wines. Their wine undergoes fermentation in steel vats and is refined in barriques (barrels) for 2-3 months. The color of the wine is straw yellow with hints of citrus and floral fragrances and has a taste that is fresh and savory, perfect for pairing with fish or poultry.
Tenuta Antina Cavelleria
Also located near the town of Castiglione di Sicilia, the lava rich soil is ideal for growing their Nerello Mascalese grapes. Their Etna Rossa DOC is an elegant rich, red wine with notes of blackberry and cherry. It goes through 10-15 days of maceration and the fermentation is in steel. Ageing is completed partially in French Oak and partly in steel. They also make an excellent Etna Rosato DOC Rosé. Fresh and fragrant with a good structure, it is the perfect choice for a warm summer day. It is a blend of Nerello Mascalese and Nerello Cappuccio grapes that go through soft pressing and cold fermentation.
We invite you to try all the offerings from the wineries of the Produttori Etna Nord and embrace the essence and flavor of great Sicilian wines.
Persevering Through the Pandemic
As many DOCG Imports members and followers know, I have a long relationship with Italy and its fabulous wines. I have a summer home on the island of Sardegna (Sardinia), and a passion for exploring all of the Italian wine regions and bringing back the best varietals for you to enjoy. However, with the worldwide pandemic of 2020 and 2021, travel to Europe came to a stand still. Fortunately, my contacts in Italy remained active, keeping me up-to-date on the most exciting wines available from the best small-production wineries in Italy and beyond. My trusted advisors were Paolo Tucci (wine and food aficionado from Lombardia, Italy), Massimilliano Giovannoni (a fine wine purveyor from the Tuscany region) and "Wine Telling" Ricardo, (a noted Italian wine lover, sommelier and blogger) and Lorenzo Gulinello (Pecol). They sent me their most exciting finds and my team and I, at DOCG Imports, did the rest. We made virtual contact with the winemakers then conducted wine tastings in our offices in California to determine which varietals to present to you. While the process was different than usual, I am very pleased and relieved that in the end, this new process led to the discovery of some amazing, environmentally-conscious Italian-made wines. I know you will enjoy them and love sharing a bottle with friends.