Milziade Antano
Nina's Notes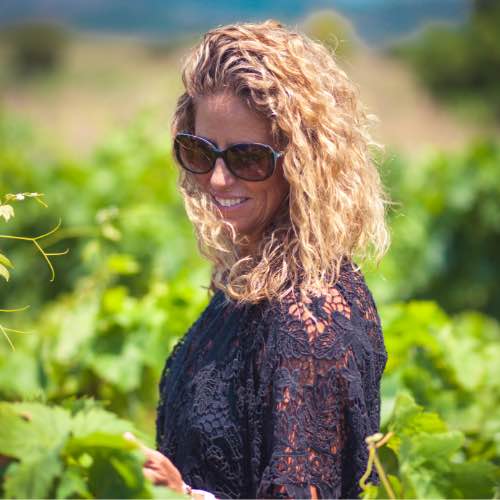 The Stars Aligned
Travelling in Italy means falling in love over and over again. . During Christmas in 2008, my journey took me to Umbria, to the small hilltop town of Montefalco. I was excited to try the famous wine from the region, the great Sagrantino. This varietal is known for producing earthy, deep, dark and tannic wine which, when made well, can present beautifully smooth, rich and elegant wines. During dinner at the amazing Enoteca L'Alchimista, I asked the proprietor to recommend one of the best Sagrantino wines he had, one that the locals would drink for a special occasion. He came back with a bottle of the single vineyard Milziade Antano Sagrantino Montefalco Colleallodole. It was love at first sip. The Sagrantino grape is a hearty, tannic, red grape that is native to Umbria. The wine was created by winemaker Francesco Antano using organic grapes from his small hillside vineyard between Bevagna and Montefalco. It is artisanal and hand crafted in his winery called Fattoria Colleallodole, named after the larks that flit about the property. For years, when I would attend the VinItaly wine exhibition, I would seek out Francesco's stand to taste the new vintages of this hearty, flavorful wine. When I eventually got into the wine importing business, I tried each and every year to appeal to the export manager , in hopes I could add his wine to my portfolio. Finally, just last year, in 2019 at VinItaly, all the stars aligned and winemaker Francesco granted me (DOCG Imports) the exclusive rights to distribute his wines in the San Diego area. I am thrilled to be able to share this complex, natural wine with all of you. As a true "natural wine," it is created in a small family winery using sustainable farming practices and produced with native yeasts and no added sulfites.
This is a small batch wine, so quantities are limited. Order yours today and you will see why I fell in love.
The rolling hillsides of Umbria are home to the small family-run Milziade Antano vineyards, makers of Milziade Antano Sagrantino Montefalco Colleallodole.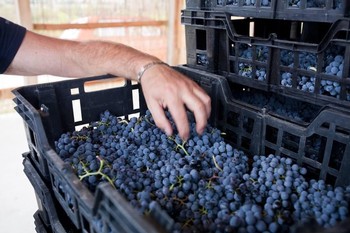 The vines planted in 1975 in the mineral-rich clay soils, produce the native Sagrantino grape. Known as one of the most tannic grapes in the world, these dark skinned grapes take real finesse to tame them. Aged for at least 37 months in oak barrels, the process creates wines that are deep purple in color with a bouquet distinguished by red fruits with overtones of plum, and cinnamon. The style of winemaking used by the Antano family, is today much like it was back in the beginning - simple and natural. The "garage style" facility rejects fancy hi-tech equipment in favor of hands-on traditional methods. The grapes are dry farmed and manually harvested resulting in low tonnage per acre. The care and craftsmanship comes through in every bottle and I can't wait for you to experience it yourself.
Producer - Milziade Antano