Jacopo Biondi Santi
Nina's Notes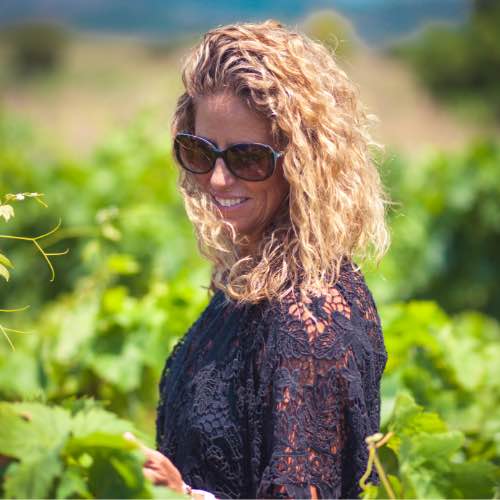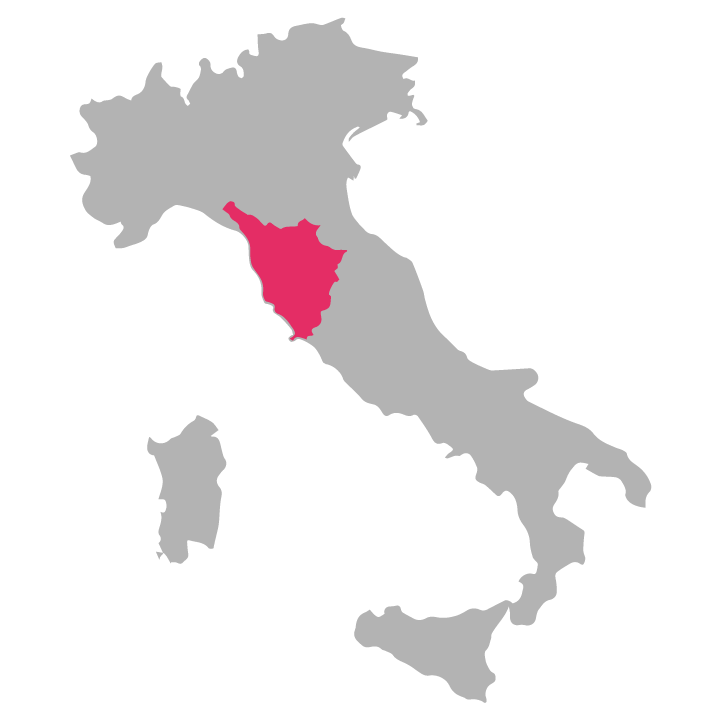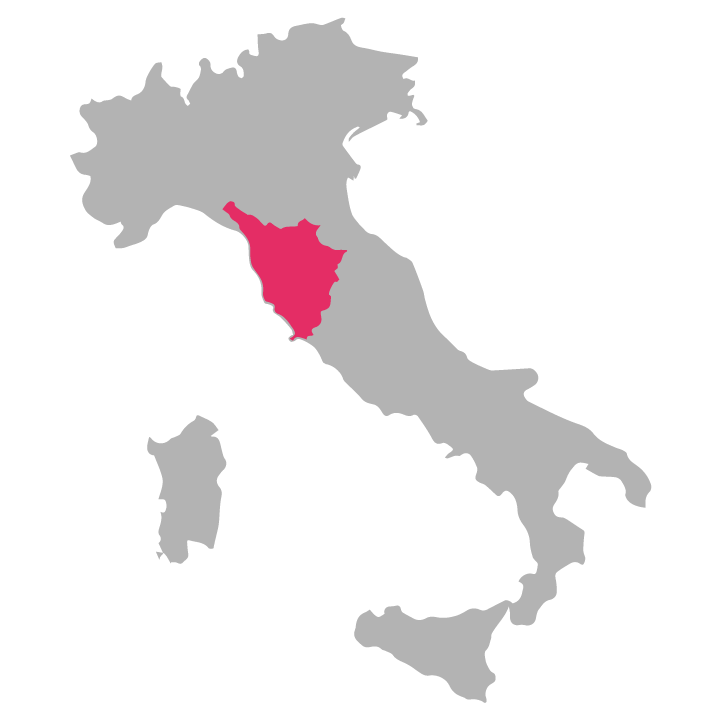 A Legacy of Award-Winning Sangiovese Wines
The Southern Maremma area of Tuscany is a special place for me. My family produces Olive Oil there and my cousins live on a wonderful property near the small village of Bolgheri. I spent many happy summer holidays there as a child. Jacopo Biondi Santi's winery is further south, near Grosetto, where we used to visit one of our favorite restaurants. I have great memories of sipping my first Sangiovese wines with my Grandfather, Nonno Lamberto, and I remember drinking my first Biondi Santi Sassoalloro there, many years ago with my cousins. I reveled in the flavor then, and I am honored to have Jacopo Biondi Santi wines in our portfolio now. It's kind of a dream come true for me and I am confident you will find them as memorable as I do.
It hasn't been easy to locate the best wines Italy has to offer during the COVID-19 pandemic. We have a trusted group of advisors and wine-hounds helping to locate the perfect wines for DOCG Imports. Please see below for more information on how we have been able to keep bringing you great new wines during these challenging times.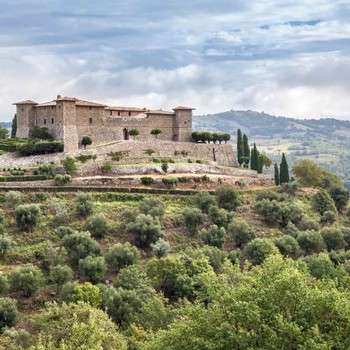 The Biondi Santi family origins can be traced back to the mid-1800s, when Clemente Santi produced a 100% Sangiovese wine that was recognized for high quality. In 1888, Ferruccio Biondi Santi released the first "modern version" of Brunello di Montalcino (a wine made from 100% Sangiovese grapes) that was aged for over a decade in large wood barrels.
Jacopo Biondi Santi did not want to rest on the accomplishments of his ancestors and in 1997, founded Castello Montepó winery, named after the 12th century castle of the same name. He bought the property in the heart of the Maremma, (a 2500-acre nature reserve), located in the beautiful hills of southern Tuscany.
The Castle of Montepò meets all the criteria of altitude, terrain, wind exposure and microclimate needed to create a unique terroir. The vineyards of Castello di Montepò, covers over 120 acres of the estate's current total of nearly 1500 acres of land. The estate's 120+ acres of vineyards are exclusively dedicated to three varieties: Cabernet Sauvignon, Merlot and a unique and exclusive clone named Sangiovese Grosso BBS11. Sangiovese Grosso BBS11, is the sole property of the Biondi Santi family, and the vines occupies 70% of the vineyard. The remaining 30% of the grape crop is dedicated to the two other red-skinned international varieties: Cabernet Sauvignon and Merlot.
At the Castle of Montepò, Jacopo Biondi Santi saw that the area was well suited to produce excellent grapes. Castello di Montepò is more than a prestigious name in the world of fine wine, it is considered by many to be the pinnacle of Sangiovese excellence. To hold a bottle of Sassoalloro, one of the most prestigious wines obtained from the Sangiovese Grosso BBS11 clone, creates a particular kind of expectation of excellence. We invite you to experience their iconic wines and taste how their experience, intuition and oenological artistry, all come together to produce magic in a glass.
Persevering Through the Pandemic
As many DOCG Imports members and followers know, I have a long relationship with Italy and its fabulous wines. I have a summer home on the island of Sardegna (Sardinia), and a passion for exploring all of the Italian wine regions and bringing back the best varietals for you to enjoy. However, with the worldwide pandemic of 2020 and 2021, travel to Europe came to a stand still. Fortunately, my contacts in Italy remained active, keeping me up-to-date on the most exciting wines available from the best small-production wineries in Italy and beyond. My trusted advisors were Paolo Tucci (wine and food aficionado from Lombardia, Italy), Massimilliano Giovannoni (a fine wine purveyor from the Tuscany region) and "Wine Telling" Ricardo, (a noted Italian wine lover, sommelier and blogger) and Lorenzo Gulinello (Pecol). They sent me their most exciting finds and my team and I, at DOCG Imports, did the rest. We made virtual contact with the winemakers then conducted wine tastings in our offices in California to determine which varietals to present to you. While the process was different than usual, I am very pleased and relieved that in the end, this new process led to the discovery of some amazing, environmentally-conscious Italian-made wines. I know you will enjoy them and love sharing a bottle with friends.