Sardegna Wine Tour
2023 Tour Dates Coming Soon!
7 Nights | Luxury Hotels | Full Board*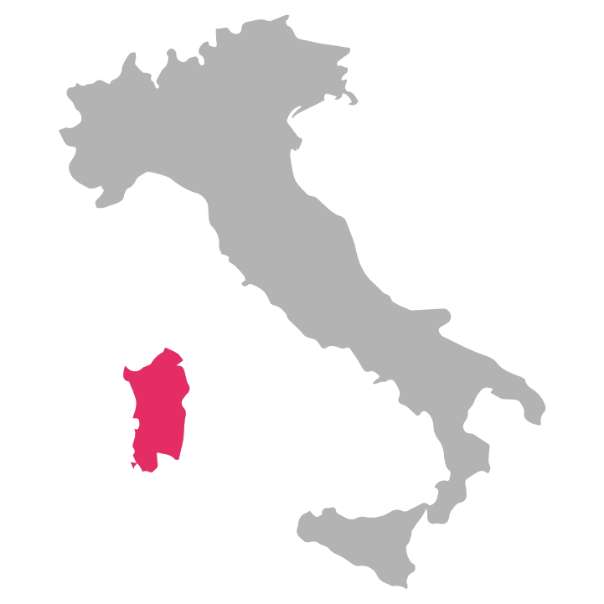 Join us for our upcoming wine tour to Sardegna, Italy:
Adventure across more than 70,000 acres of vineyards
Experience unique and ancient varietals found only on the island, some dating back to over 5,000 years!
Enjoy amazing cuisine and world-class seafood
Explore ancient culture and architecture
Only $4,990 (double) | $5,290 (single)

*Prices listed are "per person", excludes airfare.
50% deposit required to reserve. Balance due 90 days before departure.

Our Itinerary Through Sardegna
Days 1 – 3
Southern Sardegna
Welcome with local wine and cheese producers
Easy dinner with your toes in the sand!
Visit and tastings at Audarya, Tenute Smeralda, Cantina Giba and more
Visit to Cagliari city
Spelunking hike in ancient caves of Zudas
5-star meals at Nina's favorite restaurants!
Days 4 – 5
Central Sardegna
Visit the ancient Nuraghi of Barumini
Sardinian cooking class
Local cheese tasting and wine pairing
Wine tasting of area's special subzone Cannonau - Neppente di Oliena
Take time to relax, poolside!
Traditional Sardinian dinner with local specialties and of course, wine!
Days 6 – 7
Northern Sardegna
Visit, tasting and lunch at Tenute Olbios
Island of Tavolara visit and lunch
Boat excursion with dolphins!
Visit to Porto Cervo and Porto Rotondo
Swim in the amazing emerald waters of Sardegna
Sea-front dining!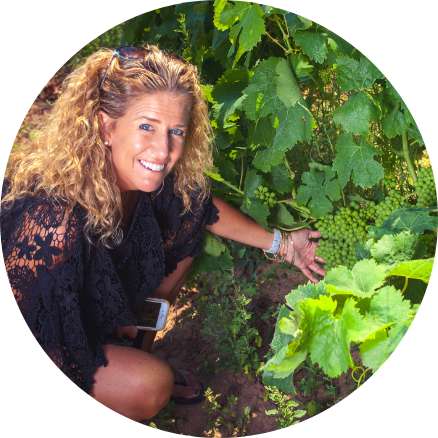 Unique Varietals
Have you tried Nuragus, Monica or maybe Arvisionadu? Sardegna has many exciting and little known grape varieties to be discovered. We are excited to expand your horizons!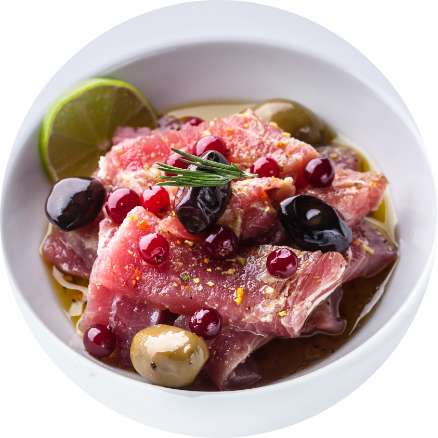 Authentic, Local Cuisine
While traditional Sardinian cuisine is predominantly land-based, today's Sardinian chef celebrates the sea and all its bounty. The best lobster in the world and fresh seafood are now among the many delicious delights the island has to offer!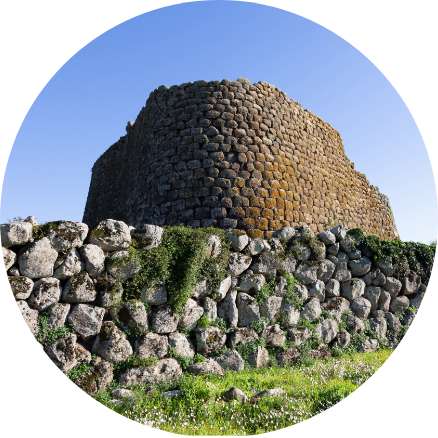 Ancient Culture
Many people are unaware of the importance of the Shardana population, dating back to 3000BC! We'll visit these ancient ruins that can only be compared to the Pyramids of Egypt.
RSVP NOW TO RESERVE YOUR SPOT
We'll be in touch with you directly to give you all of the exciting details of this exclusive opportunity!