Dodiciettari by Vigna dei Lupi
Nina's Notes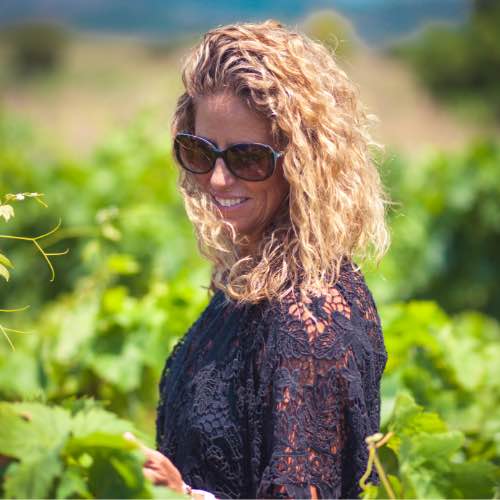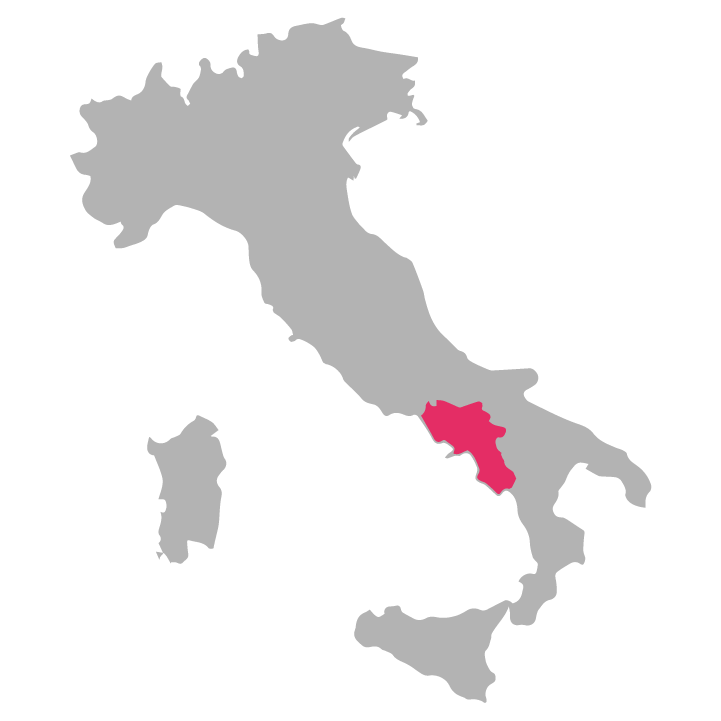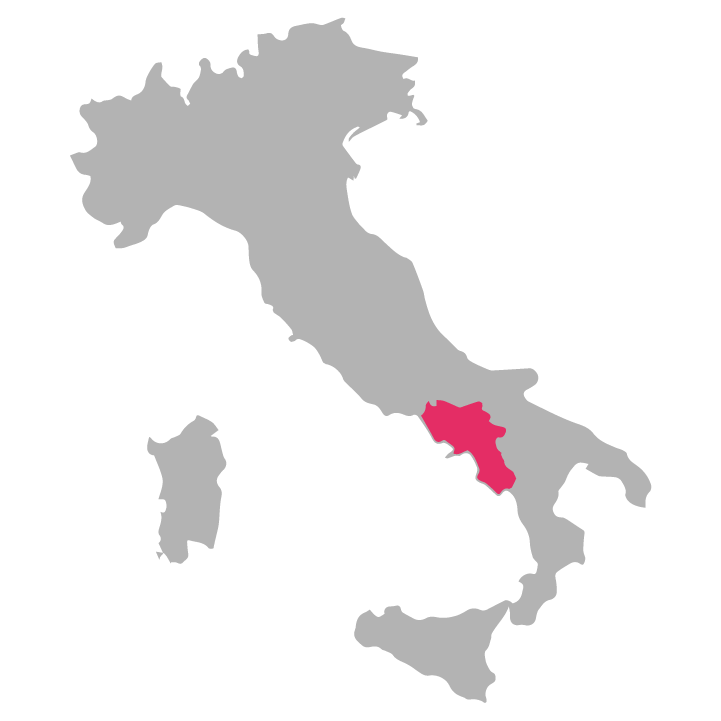 A Winery Small in Size and Big at Heart
Not long ago, I found myself was hunting for unique wines at one of my favorite hunting grounds, the internationally acclaimed wine expo, called Vinitaly. On this trip, one particular wine was on my radar, a little-known wine called Taurasi. This red wine, which is a favorite of mine, is made from Aglianico grapes. It is often called the Barolo of the south. In my opinion, Taurasi is more approachable and can't be compared to anything else.
I first experienced Tausari on the Amalfi Coast (southeast Italy in the Campagnia region). Most of the presenters in the Campagnia pavilion at VinItaly were small, compared to the giant Piedmont and Tuscany pavilions I had just come from. Brushing aside the mega wineries, my sights were set on smaller winemakers with a heart for growing unique regional grapes, that aren't as well known on the international scene.
My buddy Marco Colombini was the first person I met that day. When I recently asked him to tell me about why he selected DOCG Imports as his first USA importer, he said, "You came to us for a simple tasting, you stayed for three hours and didn't want to leave!" He's so right. That was the day I discovered Dodiciettari wines and I knew when I started DOCG Imports, they would be a part of it.
They had me taste all their wines and offered up regional delights of salami, sausage, cheese, bread and even sundried chilies. They hosted me as if we had known each other for years. That wonderful afternoon has remained in our hearts. Their passion for wine and hospitality, contributed to my decision to make Dodiciettari my supplier of great wines of Avellino (near Naples). With each passing year, the region has become more famous for their exceptional wines and love of life.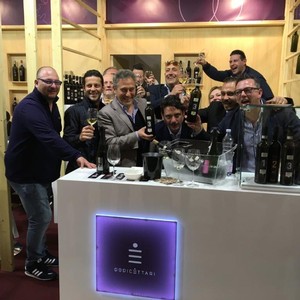 Vigna dei Lupi (vines of wolves) is the winery that produces the Dodiciettari line of wines. Founded in 2007, this small group of friends who decided to purchase and work 12 acres of premium wine country (12 acres = Dodicettari) is having a great time producing the wine of their dreams.
Now let me be very clear, these guys are not old-school winemakers, they are not a multi-generational, family-run winery, like most of the other wineries I've chosen to work with. These are young, passionate, fun-loving wine aficionados (like me!) who decided to make an investment in the winemaking industry and are just getting started.
Today, they produce about 25,000 bottles of wine, they aim to arrive at a production of 150,000 within the next five years. They plan to keep their endeavor small and traditional, while keeping the passion and enthusiasm as a central focus in their winemaking philosophy. I promise you can taste every drop of love they have for their new-found profession in every glass.
DOCG Imports brings you their entire line of wines, each is numbered 1 through 6 to bring the full range of traditional wines from their region.
The Taurasi, Number 4, is an absolute gem. The 2011 vintage is fabulous now and is evolving into something amazing over the next 10 years. The Rosato, Number 6, is a stunning Rosè made from the Aglianico grape and something to behold and enjoy with salami and cheese. There will not be a lot of this wine on the market in Italy, and a VERY limited quantity here in California. Be one of the lucky ones with a few bottles on hand. I know I will stash some away in my cellar!
Producer - Dodiciettari Wines