Frantoio Franci
Nina's Notes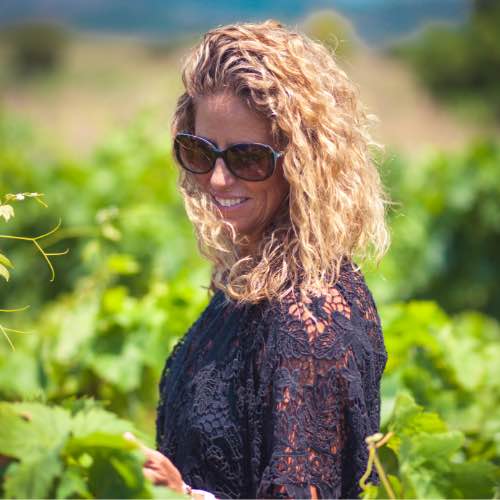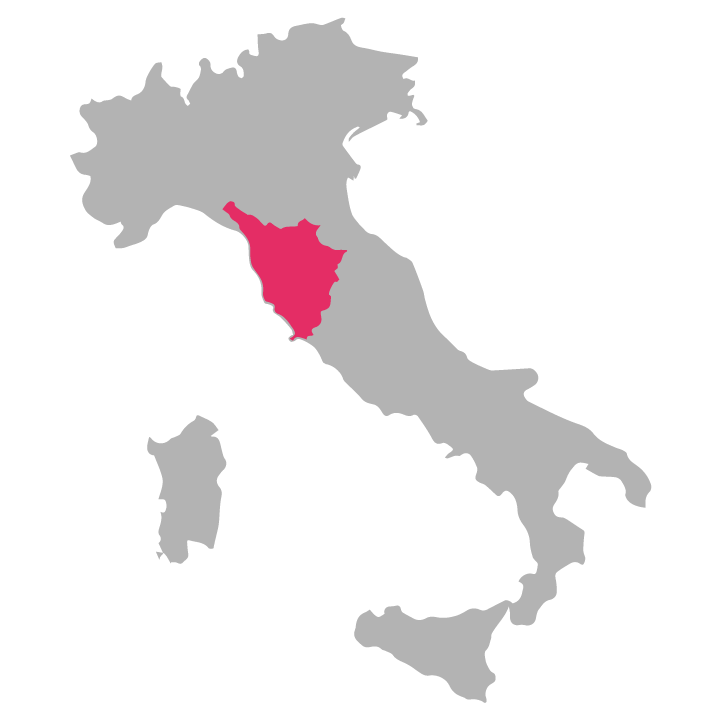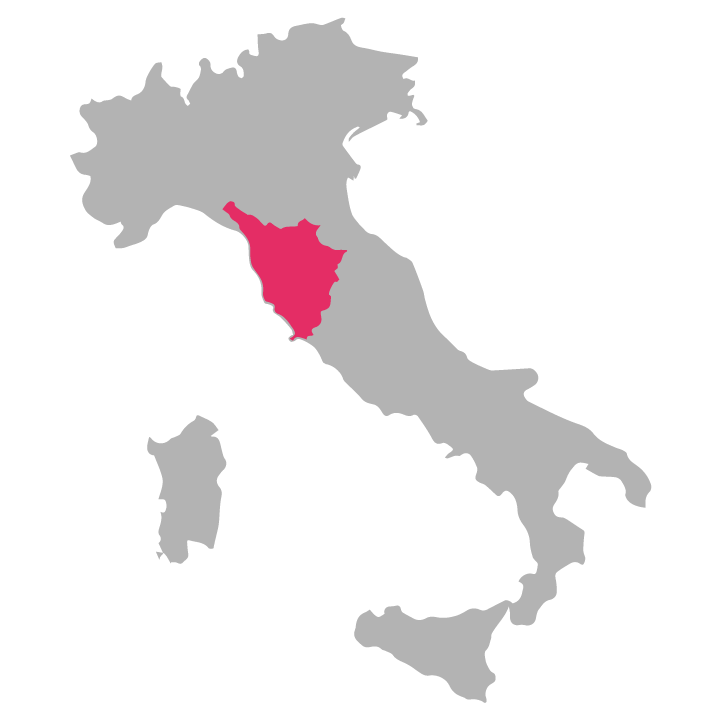 Extraordinary Italian Olive Oil
Spending many years living in Italy, I not only became passionate about their extraordinary wines, but about the whole lifestyle. The sense of community and friendships fostered over long leisurely meals. At the heart of Italian cooking is attention to quality ingredients. At the top of that list of ingredients, is often remarkable olive oils. In Italy, the process of making olive oil is every bit as rigorous as making fine wines. So on a visit to my friends at the Villa Parens Winery, I mentioned my desire to start bringing quality olive oil to the States. Without hesitation the owner directed me to meet with Giorgio Franci, founder of the world famous olive oil producers Frantoio Franci. Not long after, I journeyed to Montenero d'Orcia, a small hilltop Tuscan town on the slopes of the Amiata Mountains. Here, I got to see the operation first hand and sample several of their small batch olive oils. The delicacy and richness of flavor convinced me that I had found what I was looking for. Today I am pleased to offer you, Olivastra Seggianese, Le Trebbiane, Villa Magra, and Villa Magra Grand Cru. If you want to add flavor to your cooking and zest to your life try these amazing selections.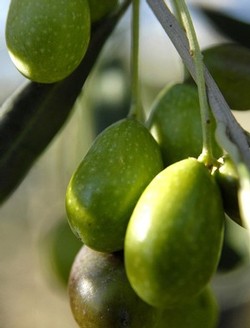 Frantoio Franci was founded in 1958, by brothers Franco and Fernando Franci who purchased the famous Villa Magra olive grove. They lovingly tended the trees and soon transformed the old barn on the property into an oil mill. For years they honed their skills at making olive oil, but considering the relatively small size of their operation, they found competing on the international market difficult. Then in 1995, Fernando, with his lifetime of experience, partnered withhis son Giorgio, who brought new energy and a modern business savvy to the business. Giorgio realized that the key to standing out was to set a new standard for quality. From that day forward, nothing less than perfection would do.
From this philosophy emerged their first extra virgin olive oil: Villa Magra, which was released onto the market in 1996. It was produced exclusively with the olives from the Villa Magra olive grove. The idea of absolute quality was developed and accompanied by the concepts of selection, interpretation and terroir. Villa Magra, with its intense fruit flavor, became the firm's flagship product. In 1997, they started producing Olivastra Seggianese, with a lighter fruit flavor, achieved using a single variety from the centuries' old olive trees on Mount Amiata. Then, in 1999, Le Trebbiane arrived. This medium fruit extra virgin oil was awarded the Leone d'Oro prize (the top award at most prestigious international olive oil competition).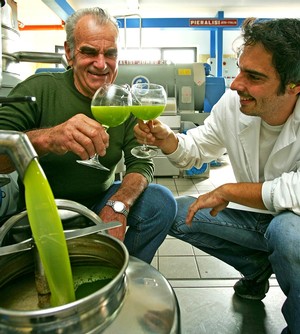 As a natural evolution of the new philosophy, the concept of 'Cru' emerged. In 2000 Villa Magra Grand Cru was born, from the best of the olives from the Chiusello grove, a micro-area where terrain and vegetation have very distinct features. Singled out for its elegance, smoothness and aroma, Villa Magra Grand Cru is produced only in the best years and every single bottle is numbered (up to a maximum of 2,100 liters).
All of the Frantoio Franci olive oils are labeled according to strict criteria of origin and quality standards. The year of production has the power to determine that subtle and fascinating margin which separates a good bottle from an outstanding product. I urge you to try all of them and see which you like best.
These olive oils are perfect for:
Olivastra Seggianese
Use: Fresh on mushroom appetizers, boiled lobster, seafood salad,
fish couscous, fresh cheese, bakery products. Excellent as raw artichoke dip, for home-made mayonnaise, oil-preserved vegetables and baking.
Le Trebbiane
Use: Ideal fresh on tuna carpaccio, seafood au gratin, porcino mushroom soup, shellfish stew, grilled meat and mature cheese. Excellent in soups, green salads, medium-flavored fish, legumes, bruschetta and dip.
Villa Magra
Use: Perfect on meat carpaccio, tuna salad, legume soups, pumpkin based dishes, roasted red meats or game, mature cheese. Excellent for bruschetta, tomato salads, boiled potatoes, with plain rice or pasta.
Villa Magra Grand Cru
Use: Excellent on potatoes, chickpeas and most vegetables; on red meat or strong-flavored fish; with fresh cheese. It perfectly pairs with zucchini pies; ideal on grilled porcini mushrooms and first courses such as gnocchi or ricotta cheese tortelli.
Producer - Frantoio Franci Olive Oils