Vernaccia Tofanari Orsini
Nina's Notes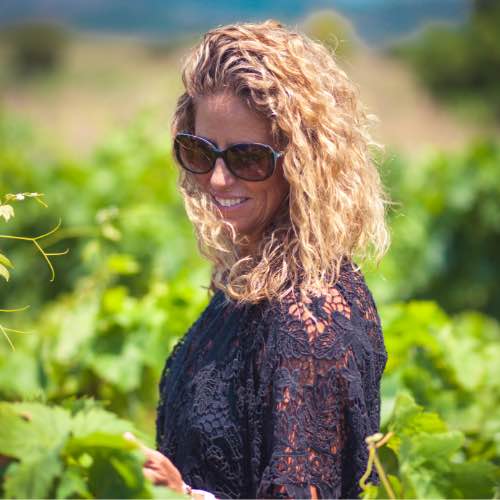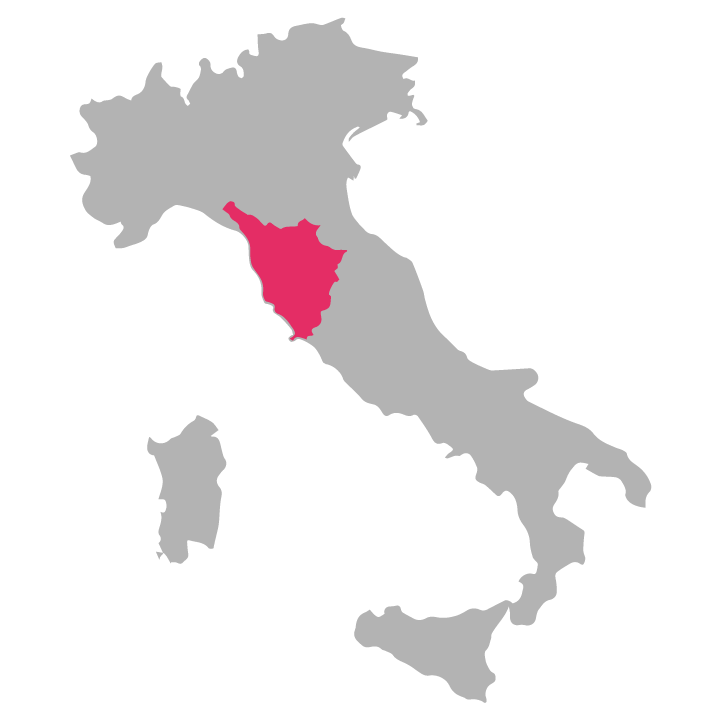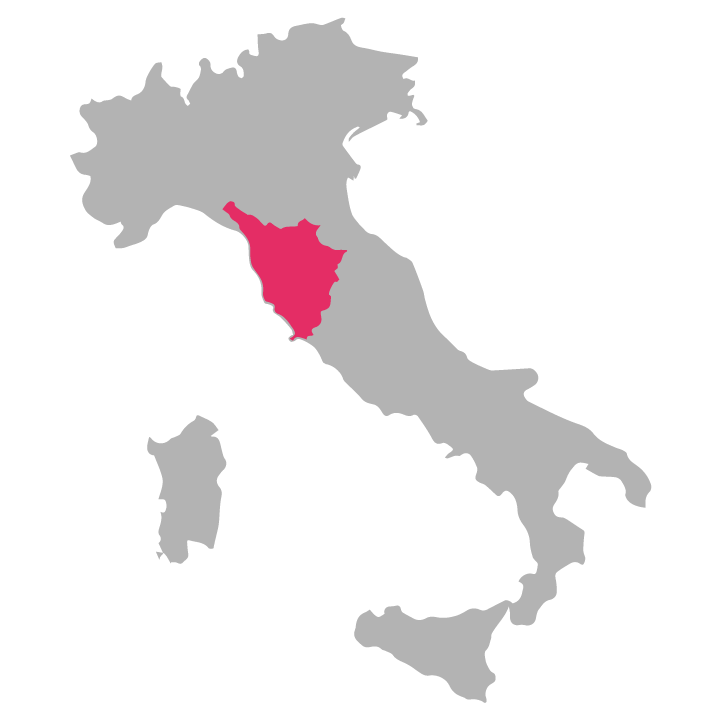 A Delightful Taste of Tuscany
In our quest to bring you exceptional wines that represent the best traditions in Italian winemaking, we are pleased to introduce you to the Vernaccia di San Gimignano Simona Orsini. Located in the scenic hills outside San Gimignano in Tuscany, this 133-acre vineyard and winery arose out of a long time dream by owner, Alessandro Tofanari. A Florence native, Alessandro dreamed of living off the land and producing handcrafted wines. It took him years to find just the right spot and a decade more before the owner of the property would sell it to him. His passion is reflected in every aspect of the wine. He named the wine after his wife Simona, whom he married just a few weeks before the first harvest in 2003.
When Alessandro took over he planted new vines, but also rescued some of the ancient vines so he could preserve the native organic Vernaccia grapes famous to this region. To many in the area, he is the "patron saint" of this local white wine varietal. Not an easy grape to grow and hard to tame in the cellar, Alessandro is often called the "vine whisperer". We are glad that our very own wine expert, Petra Belliti, brought him to our attention and that we got to bring his remarkable wines to you.
It hasn't been easy to locate the best wines Italy has to offer during the COVID-19 pandemic. We have a trusted group of advisors and wine-hounds helping to locate the perfect wines for DOCG Imports. Please see below for more information on how we have been able to keep bringing you great new wines during these challenging times.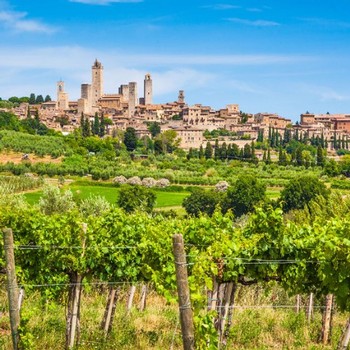 The vineyards and winery of Simona Orsini are built on the grounds of what was once a ruined castle. Owner Alessandro Tofanari renovated and added on to the old buildings (with foundations dating back to the ninth century) and planted many of the vineyards himself. Alessandro's vines are planted in sandy, fossil-filled soil in the ancient hill country of Tuscany. The grapes are organically grown and manually harvested. The wine has fruity notes of pear and yellow peach and is wonderfully drinkable. We invite you to try a bottle and savor the history of this Tuscan classic.
Persevering Through the Pandemic
As many DOCG Imports members and followers know, I have a long relationship with Italy and its fabulous wines. I have a summer home on the island of Sardegna (Sardinia), and a passion for exploring all of the Italian wine regions and bringing back the best varietals for you to enjoy. However, with the worldwide pandemic of 2020 and 2021, travel to Europe came to a stand still. Fortunately, my contacts in Italy remained active, keeping me up-to-date on the most exciting wines available from the best small-production wineries in Italy and beyond. My trusted advisors were Paolo Tucci (wine and food aficionado from Lombardia, Italy), Massimilliano Giovannoni (a fine wine purveyor from the Tuscany region) and "Wine Telling" Ricardo, (a noted Italian wine lover, sommelier and blogger) and Lorenzo Gulinello (Pecol). They sent me their most exciting finds and my team and I, at DOCG Imports, did the rest. We made virtual contact with the winemakers then conducted wine tastings in our offices in California to determine which varietals to present to you. While the process was different than usual, I am very pleased and relieved that in the end, this new process led to the discovery of some amazing, environmentally-conscious Italian-made wines. I know you will enjoy them and love sharing a bottle with friends.
Producer - Vernaccia Tofanari Orsini