July 13, 2019 | Marina Elettra Snow
Cantina Giba Winery and Winemaker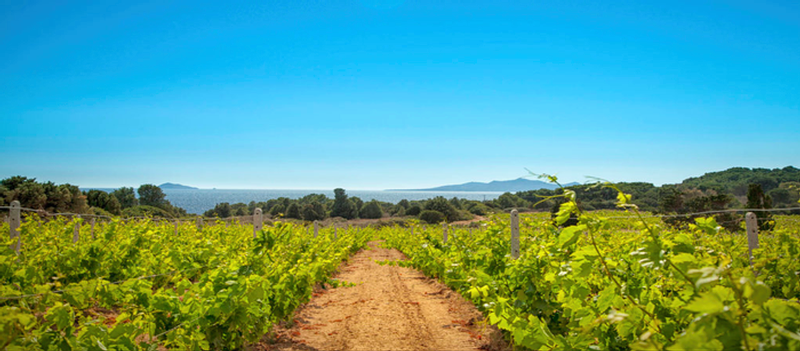 Everybody knows my passion for Italian Wines and specifically from Sardegna. And on this post, I would like to share why I am/always will be in love with Cantina Giba Winery.
For the last decade or so, I have been traveling the back roads of Italy in search of exquisite, but little-known wines. Imagine my delight when I discovered the stunning wines of Cantina Giba. This winery was founded in 2013, following a corporate restructuring of the 6Mura winery, with the aim of continuing the high-quality wine production started in 2002.
Perched above the sparkling Mediterranean Sea, in the arid southern Sulcis region, Cantina Giba's vineyards are planted with ancient vines, most over 100 years old. The first time I sampled their flagship Carignano red wine, I knew I had to share this wonder with my friends back in the States.
It took me close to 10 years to make that dream a reality, but in 2018 at VinItaly (the international wine show), I convinced Cantina Giba's owners and winemaker that I was the right person to share their wines with my American friends.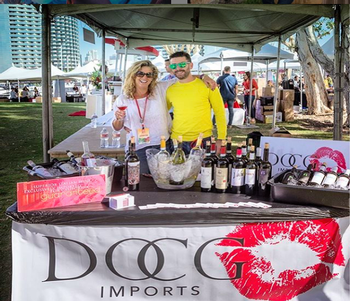 Spanish-born head winemaker of Cantina Giba, Andres Garcia Blas, joined me at San Diego Bay Fest last year to show off his wine. His methods create very unique flavor profiles that you have to try to appreciate! No matter which varietal Andres is working with, his wines are always hand-crafted with no chemicals and minimal sulphites. They are true to the nature of the varietal, not blended, nor contain grapes outsourced from other regions of Europe. With each sip, the flavor of the Sulcis region comes alive. Cantina Giba crafts just 100,000 bottles a year and are available in California!!
Gambero Rosso, the most influential Italian food and wine guide, rates Italian wines by assigning 1, 2 or 3 Bicchieri (glasses) and only the best of the best are included in the list. The highest rating, 3 bicchieri, indicates "extraordinary wines". This rating is assigned after a blind tasting carried out by independent experts. This is one of the reasons we are proud to share that the 2015 6Mura Rosso Carignano Superiore by Cantina Giba was awarded the prestigious 3 Bicchieri Award, making it one of Italy's top wines.

6 Mura Rosso is a full-bodied and concentrated Carignano, able to age for an extended time. Produced from ancient vines with very low yield by hectare. Deep red ruby color, powerful aromes and flavours full of mature red fruit and spices. Very elegant wine but austere, like the land where it comes from.
6 Mura Bianco is a Vermentino born from the hot of the Sulcis "terroir", with intense fruity flavours and light toast notes. Full-bodied and tasty but able to keep the freshness. After a classic vinification, it keeps for 6 months fining with different frequency batonnage in Stainless steel vats. White wine with the right body to be served with any meal, but perfect with fish, vegetables or white meat dishes.
6 Mura Rosato is a Sparkling Carignano with light pink color. Intriguing nose with red fruit and vegetables notes. Dry, light and very mineral in the mouth. Perfect for aperitif and with fish or white meat dishes.
If you are curious to taste these wines, you can find them on DOCG Imports Online Shopping: /DOCG-Imports-Italian-Wines
~Ciao!!
Comments
Commenting has been turned off.