August 6, 2019 | Marina Elettra Snow
Introducing Consorzio Vignaioli Biodinamic (CoViBio)!

This small group of Italians wine producers has joined forces to create wines in its purest form without compromise. The coalition represents six different Italian regions and focuses on biodiversity, sustainability, and natural agriculture. Biodynamics is their guiding philosophy when it comes to winemaking. Their mission is to create wines that are expressions of the terroir while respecting the earth and its biodiversity.
What is Biodynamic?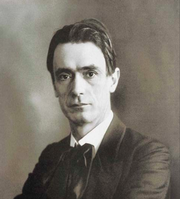 The biodynamic concept was created in the 1920s by the Austrian and philosopher Rudolf Steiner. He outlined important practical methods to combat farm degeneration and restore the balance between climate, seasons, plants, animal and mankind. Everything in the universe is connected and producers need to work with the balance of man, earth and stars. More than a century ago, Steiner anticipated the risks related to the use of chemicals and fertilizers.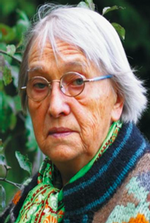 Biodynamic Labels authenticate the high quality and distinguish the efficacy of working with this method. To be considered a Biodynamic wine, the production must follow Steiner premise and work with the balance of the entire ecosystem and astrological influences. Biodynamic wines productions follow a special calendar, created by Maria Thun in 1940s. She studied the intensively astronomic calendar and the relationship with farming methods. Her experiments show how the moon movement affects the same way all crops. She discovered that the volume of the harvest could increase by 30% if it was planted at the right time.
I am happy to announce that DOCG Imports is working with CoviBio and bring new biodynamic wines exclusively to Ambrogio15!
ZENO (VOLTUMNA) - 85% Sangiovese, 15% Pinot Nero – Toscana

- Separate fermentation for the Sangiovese grapes and the Pinot Nero grapes, because they ripen at different moments
- Then, they ferment together in steel cask for 2 years
- Alcohol 13.5%
- 5450 bottles per year
- Zeno is a coexisting couple. Against all clichés and old-style arranged marriages, this wine is here to tell us that there is no future without diversity. Tasting it you'll experience something unexpected.
QUERCIOLO (VOLTUMNA) - 100% Sangiovese – Toscana

- Raising your glass, you will ask, "Is this a Sangiovese?" The palate will answer, "Iis a Sangiovese!" But unlike his Tuscans brothers, Querciolo doesn't speak about the harshness of the earth. Instead, he talks about the flavor of his surroundings: the scent of the woods and the wisdom of the oaks.
- Sangiovese grapes from a late harvest (the Sangiovese vine is 13 years of age).
- Fermentation base – pie de cuve –obtained from Voltumna's classic Tuscan vineyard, 30 years of age, with 3 different types of vines – Sangiovese, Canaiolo, Colorino.
- Maceration in steel
- Aged 18 months in second or third use oak barrels.
- Alcohol 13.5% Vol
- 1350 bottles per year
~Ciao!!!
Comments
Commenting has been turned off.