April 18, 2016 |
Regional Foods and More Big Reds of VinItaly 2016
I started day three by heading to the food pavilion. You can't think of Italy and wine without food, no? Italian excellence across the board!
Extra Virgin Olive Oil
I started with the main ingredient of most Italian dishes — extra virgin olive oil. This is the blood that pumps through Italy's body of exceptional food. The tasting bar included samples from every region of Italy.
Tasting olive oil is similar to tasting wine in that you really can identify the subtleties and bouquets of each individual expression of EVOO. There are legislations and classifications, and of course food pairings which go best with each.
The three main types of EVOO are:
Olio Dolce (the softer, milder version)
This is best paired with fried seafood, garden salads, and boiled or grilled fish. Used for cooking in general.

Olio Saporito (stronger fragrance and body)
Use this oil to garnish grilled vegetables, to make sauces, use in your starter base for soups or Tuscan beans. Perfect for mozzarella or caprese salads.

Olio Molto Fruttato (penetrating and spicy)
Pair this with meat dishes such as stews or boiled meats, grilled steaks or game, also with hearty soups like the ribolita (one of my personal favorites!). Simply drizzle over grilled bread (bruschetta!) for a special Tuscan-style treat!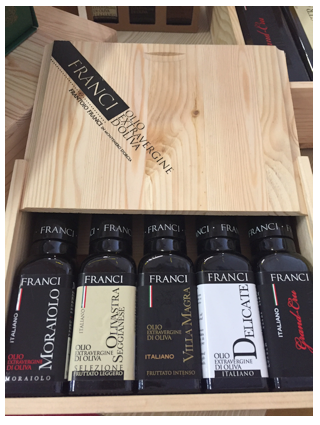 The olive oil highlight was Frantoio Franci from the Tuscany region. This is the top award-wining producer in Italy at the moment. They have developed a lovely array of gift boxes that would be a nice way to thank clients at Christmas time!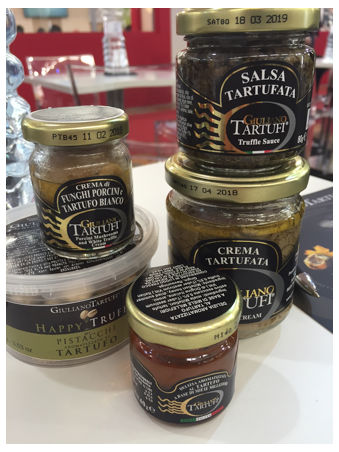 Giuliano Tartuffi, from the Umbria region, is a note-worthy mention in the world of fresh truffles and a vast array of truffle-based, award-winning products.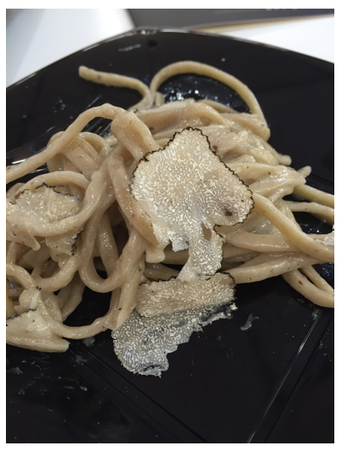 Here is Giuliano Tartuffi's amazing pasta with parmesan truffle cream sauce! Delicious, and believe it or not comes in a jar! Anyone can make this gourmet dish at home.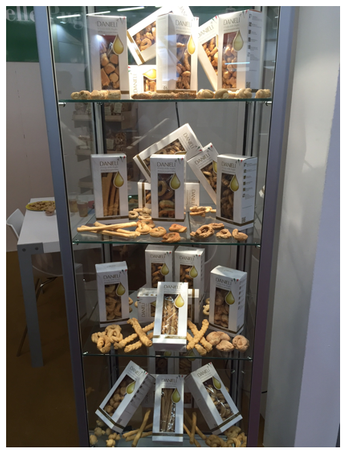 Taralli from the Danieli ovens in Puglia.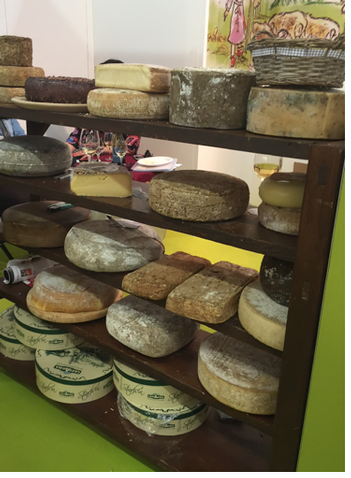 Cheese selection from Castagna in Piedmont
And Now Back to The Wines
First stop was the FISAR tasting of wines from the Betti Winery in the Tuscan Chianti Montalbano hills. I tasted these:

All three of these wines are solid representations of this classic Italian wine. Beautiful colors, strong body and slightly tannic. In the Riserva you could certainly taste the wood from the aging process.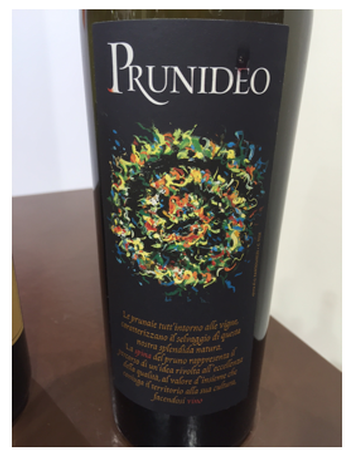 The Prunideo (an IGT, table wine) was my favorite here. Hint of coffee and plum jam, wonderful tannins. Highly recommend it.
Great Reds From The South
My final wine tasting of the show was titled "The Great Reds from the South" and I couldn't wait to participate in this one. Lead by Anna Cardin, my sommelier friend, Venetian local and the winner of FISAR's 2015 Top Sommelier Award. She walked us through these four amazing wines: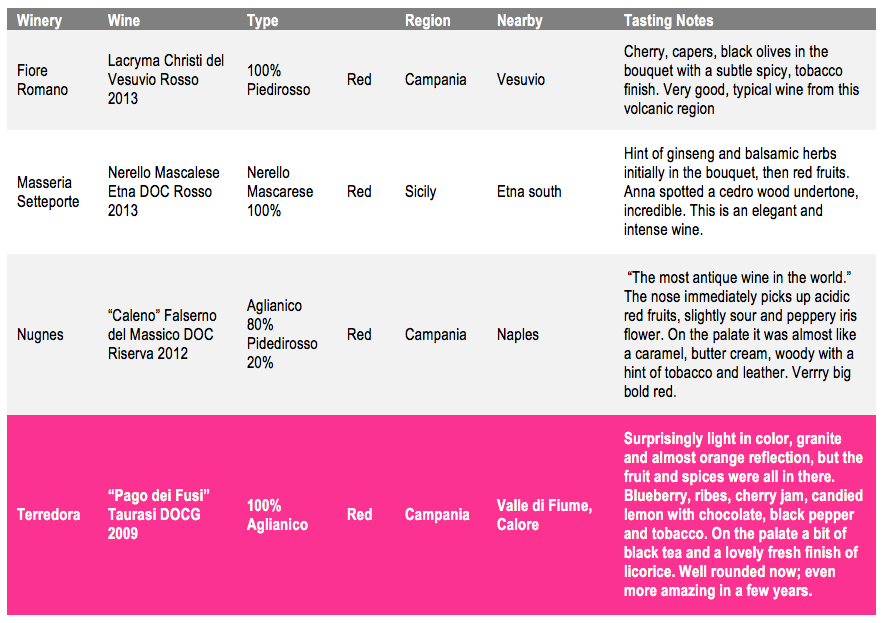 An interesting fact about the Irpinia Pago dei Fusi Taurasi is that it is the last to harvest each year in Italy, the grapes are harvested during the first 10 days of November.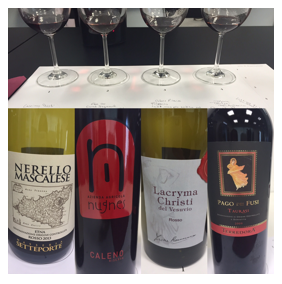 Here they are…the big reds from the south.
A big thank you to FISAR who organized a number of great events and tastings during VinItaly.Through my sommelier studies and participation in the association, I was afforded access to all the FISAR collateral events on offer!I am learning so much, meeting so many talented and creative people, and enjoying every minute of the wonderful world of wine!
Ciao 4 now!
Comments
Commenting has been turned off.