January 23, 2020 | Marina Elettra Snow
TAURASI - The jewel from the south of Italy!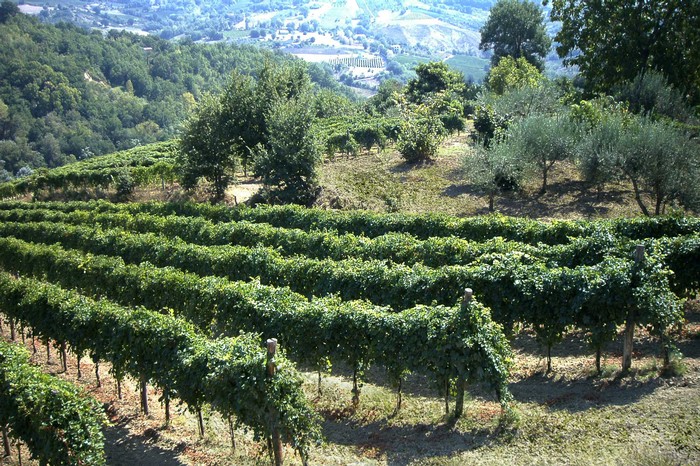 Taurasi DOCG is one of Italy's finest and boldest wines, typically produced in the Province of Avellino in the Campania Region. Whenasked about Italy's best wines, most people will recall Barolo, Barbaresco, Amarone della Valpolicella, and Brunello di Montalcino. However, Taurasi deserves a spot on this list as it is a full-bodied red made with the precious Aglianico grapes (at least 85%), offering unique flavors that makes it remarkable and essential for every wine lover. Its full potential is still not completely explored and, in my personal opinion, Taurasi is more approachable and can't be compared to anything else.

"Nebbiolo may be the king of the Northern Italy, but down south, Aglianico reigns supreme. It's a wine with incredible quality, and a unique savory flavor that's best aged." – Wine Folly
The aging process and patience are key elements for an exceptional Aglianico wine. This grape takes longer to age, approximately 10 years to reach its peak. When it is young, it shows strong tannins and a concentrated acidity so the aging process it essential to soften the tannins and reduce the acidity.
Not so long ago, I found myself hunting for unique wines in Vinitaly. That's when I discovered Dodiciettari wines and I knew they needed to be a part of DOCG Imports. Their Taurasi #4 is an absolute gem. The 2011 vintage is fabulous now and will furtherly evolve over the next 10 years. They produce about 25,000 bottles of this wine. They plan to keep their endeavor small and traditional while keeping passion and enthusiasm the central focus of their winemaking philosophy.
I promise you can taste every drop of love they have for their new-found profession in every glass!
CHEERS! :)

Wine Profile
Ruby red with garnet reflections. Pronounced and complex bouquet with hints of cherry, fruits of the forest and tobacco.
Vintage: 2012
Varietal: 100% Aglianico
Alcohol: 14%
Food & Wine Pairing
Roasted meats, spicy dishes, truffles and mature cheeses.
~ Ciao for now!
Nina
Comments
Commenting has been turned off.