April 11, 2016 | VinItaly |
The Great Wines of VinItaly 2016
VinItaly is the largest gathering of vintners, vineyards and wine industry professionals in Italy.

Lucky for me VinItaly is nearly in my own backyard, Verona. This year was an amazing experience as 2016 was the 50th anniversary of the event. They hosted over 130,000 trade professionals from over 140 countries, with more than 4,100 exhibitors (read full press release). As a Foreign Trade Visitor and owner of DOCG Imports Llc, I had invitations and access to some extraordinary tastings that I'm excited to share with you.
Italian Wines At A Glance
Italy is made up of 20 geographical regions (e.g., Piedmont, Tuscany, Veneto, etc.). Each has their own food and beverage specialties so these boundaries are also wine regions. Here's a helpful map from my favorite wine website: www.winefolly.com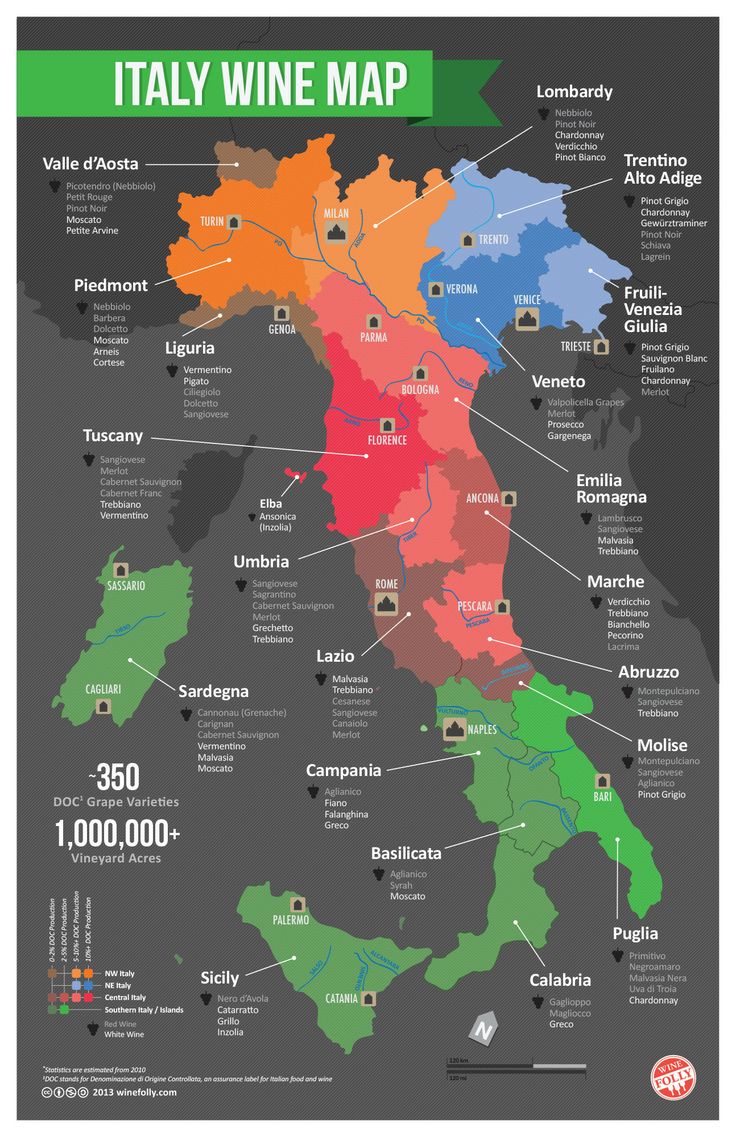 These regions grow over 350 grape varietals across well over one million vineyard acres. There are 73 DOCG and 330 DOC disciplines that combine to create over 3,500 distinct types of wines (including Riserva, Superiore and Classico specifications).
Each region produces its specialty wine, which results in many sub-styles or sub-types of wines that fit within the most common types shown in the graphic below. As you'll see, some of the wines I tasted are sub-types that are very local and very specific to a small geographic location. So if you don't find the type of wine I've listed on the map that's how you'll know it is a truly unique find.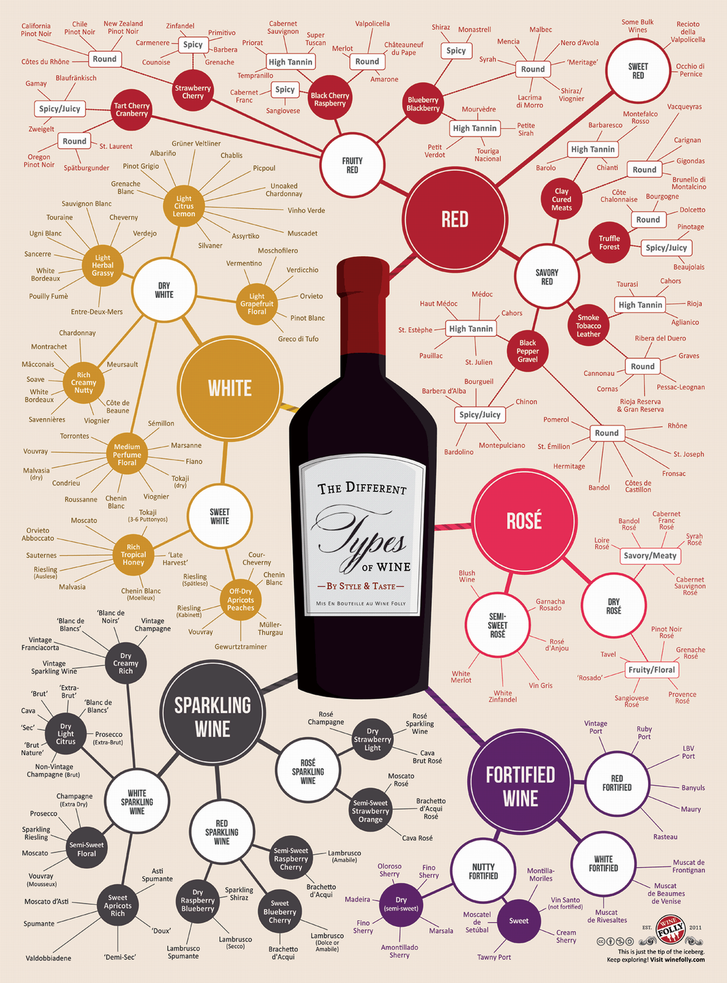 The VinItaly three-day event can be overwhelming so I'm breaking down the experience into a series of blogs to give you a feel for being there and providing an overview of wines from beautiful, delicate sparkling wines to elegant whites and sassy rosè to big, bold traditional Italian reds.
To dig into these wines in more detail, click a link below and away you go on your virtual VinItaly tour!
Day 1 – A Mix of Whites, Sparkling and Red at VinItaly 2016

Day 2 – Big Red, White and Rosé at VinItaly 2016

Day 3 – Regional Foods and More Big Reds of VinItaly 2016
Ciao for now!
Nina
Comments
Commenting has been turned off.