March 2, 2020 | Marina Elettra Snow
The King and the Queen
Barolo and Barbaresco, are two of Italy's most famous wines and many people are not entirely clear what's the difference between them.
I was recently at the first-ever Barolo & Barbaresco World Opening in downtown Manhattan and I've learned a lot. I'm a huge fan of the "King" and "Queen" of Italian wines and this event was incredible. So, I thought it would be good to share what I learned with you.
Barolo and Barbaresco are two wines that are very similar and yet dissimilar. They both come from Piemonte, are 100% Nebbiolo grown on south-facing hills of clay-limestone and calcareous soil, and both are DOCG denominations.
What sets them apart is predominately the nutrients and fertility of the soil and the aging process.
Barbaresco comes from an area where the soil is more fertile and nutrient-rich therefore, producing fruit that is a little softer and more feminine, "the Queen".
Barolo, on the other hand, comes from an area where the soil is very dense and hard. Here the vines have to work harder to produce the fruit, creating a more structured, bold and tannic wine, which is more masculine in its presentation, "the King".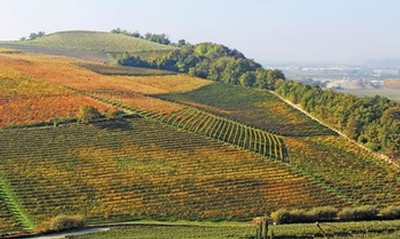 (Barbaresco soil x Barolo soil)
One of the wonderful things about the Nebbiolo grape and its high level of tannins is that it's perfectly suited for long periods of aging.
- Barbaresco must age for a minimum of 26 months (6 in wood). For Riserva, the wine must age for 50 months (9 in wood).
- Barolo must age for a minimum of 38 months (18 in wood). For Riserva, the wine must age for 62 months (18 in wood)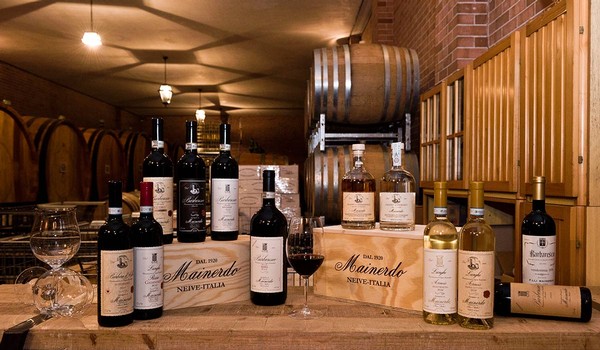 Mainerdo is the producer that I've selected for my Barbaresco and Barolo wines. They are a third-generation winery that has been producing wine since 1920. They are located in Nieve, the area of Barbaresco, their flagship product. You know you have found a bottle of Barbaresco from their family's historic property by the little heart on the label. ❤
To find more about Mainerdo visit our website: /Winemakers/Mainerdo
~Ciao for now! 💋
Comments