DOCG Imports brings you excellent small-batch, family-owned wines that you won't find anywhere else.
Shipped to your home address. FREE SHIPPING ON ALL ORDERS WITHIN SAN DIEGO COUNTY. Please contact us directly for shipping outside of San Diego County.

DOCG Imports $400 Gift Card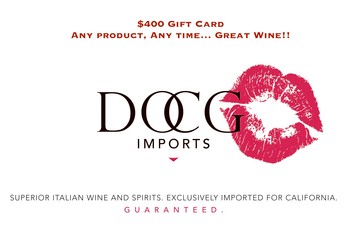 Send a gift of wine! Our gift cards can be used towards any purchase and there is no expiration date! Buy now to help our small business and give a gift to someone who deserves to drink great wine!