June 24, 2019 | Marina Elettra Snow
Summer in Sardegna!

Home Again!
Home again! Every year I count down the days to be back Home. After living for 15 years in Italy, I developed a special love and passion for Sardegna: It's food, wine, and people. I chose the Island as my home in 2003 and now I come back as often as I can.
Sardegna is a paradise in the heart of the Mediterranean Sea. Inhabited since very early pre-historic times, the island was occupied by Phoenicians, later on by Carthage, after this city was defeated and destroyed in the Third Punic War by Rome. Raised by the Vandals, it was later included by Easter Roman Empire.
Sardegna is becoming worldwide know for the paradisiac beaches and beautiful landscapes, and more tourists around the world come to visit this special Island every year.
This summer one of my first stops was Audarya winery. It was founded just a few years ago, making it the newest winery on the Island. I absolutely fell in love with the beauty of their place, the family's history and creativity of the new generation. Since my first day with them, a friendship has blossomed and we have agreed to embark on this Californian adventure together, as DOCG Imports will be their only importer and representative in California.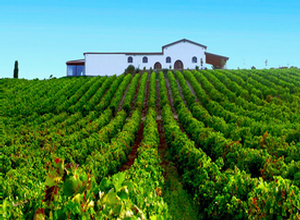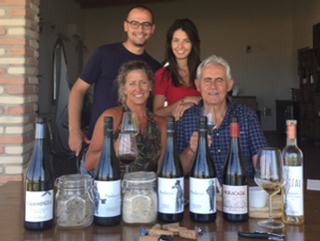 Audarya owners' youthfulness can be seen in their fairytale labels but the rich family history in winemaking inspires them to work with traditional methods and historical varietals. They are one of few vineyards bringing this nearly extinct varietal back to fruition!!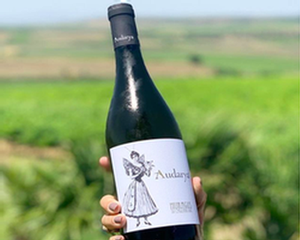 One of my favorite wines from Audarya is Nuragus. This wonderful wine is fresh, lively and provides a slightly vegetal and herbaceous bouquet which is a lovely alternative to the fruit forward Vermentino which dominates Sardinian white wine production. Most of this beautiful wine is consumed locally and is rarely seen in export markets. Thanks to my exclusive partnership with this winery this wine is now available in California!
~Ciao !!
If you would like to know more about this special winery you can check on my website page: /Winemakers/Audarya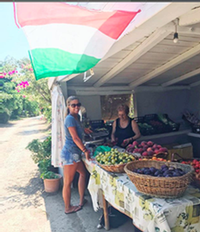 Comments
Commenting has been turned off.