October 29, 2019 | Marina Elettra Snow
Truffle Wine Dinner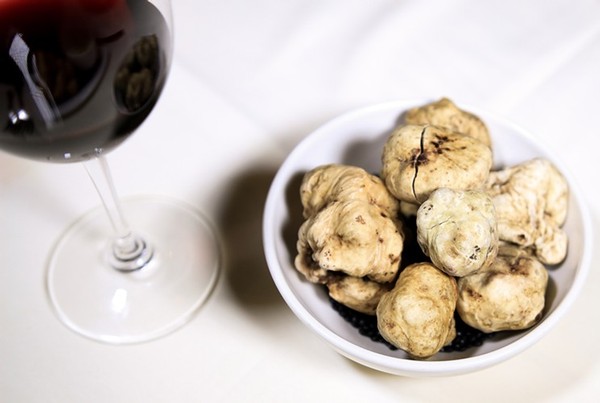 White & Black Truffle Dinner & Wine Pairing
It's been too long since our last Wine Dinner! This is why we decided to organize something very special with our friends from Ambrogio15 to celebrate the '19 Fall season with the most iconic Italian Gourmet food, "His Majesty".. the TRUFFLE!
We'll offer a 6-course dinner to showcase this versatile product in 6 different styles. And what else could we pair with this beauty if not the boldest reds from the two most important regions in Italy for Truffles?
Yes, you guessed it! We'll take you on a wine journey to discover our amazing natural boutique wines from Piedmont and Umbria: Barbaresco, Barolo, and our latest addition to the portfolio, Sagrantino di Montefalco!
Price is $99 per guest (tax and grat. not included), for 6 courses and 6 wines. Limited spots are available!
Ambrogio15 Pacific Beach- Tuesday, October 29th - 7:00 pm
RESERVE AT INFO@AMBROGIO15.COM
---
Wines
Barolo DOCG, Villa Penna, Piemonte '12
Menu
Tartare di Manzo con Tartufo a Scaglie
(Prime Tenderloin Beef Tartare topped with Shaved Black Truffle)

Nuvola Porchetta, Fonduta di Pecorino Extra-Vecchio e Olio al Tartufo Bianco
(Soft, fluffy Focaccia topped with Pork Roast, Extra Aged Pecorino Romano Fondue and White Truffle Oil)

Scrocchiarella Speck, Taleggio e Crema al Tartufo Nero
(Crunchy Whole-Wheat Focaccia stuffed with Speck, Taleggio Cheese and Black Truffle Cream)

Pizza Burrata Tartufata, Porcini e Pomodoro Giallo
(Pizza with Yellow San Marzano Tomato Sauce, Porcini Mushrooms and Black Truffle Burrata Cheese)

Pizza con Impasto al Tartufo, Zucca Gorgonzola e Noci
(Pizza with a special Black Truffle Dough, Pumpkin Sauce, Gorgonzola Cheese and Walnuts)

Pizza Bianca con Asparago Bianco, Uova di Quaglia, Prosciutto di Parma e Tartufo Bianco
(Pizza with Mozzarella Fiordilatte, White Asparagus, Quail Eggs, Prosciutto Crudo di Parma aged 20 Months and Shaved WHITE TRUFFLE from Alba, Piemonte)
(VEGETARIAN OPTIONS AVAILABLE UPON REQUEST)
Looking forward to seeing lots of our friends, wine lovers, and foodies at this amazing dinner!!
Ciao 4 now!
— Marina
Comments
Commenting has been turned off.