December 9, 2019 | Marina Elettra Snow
Winter Wines from DOCG Imports!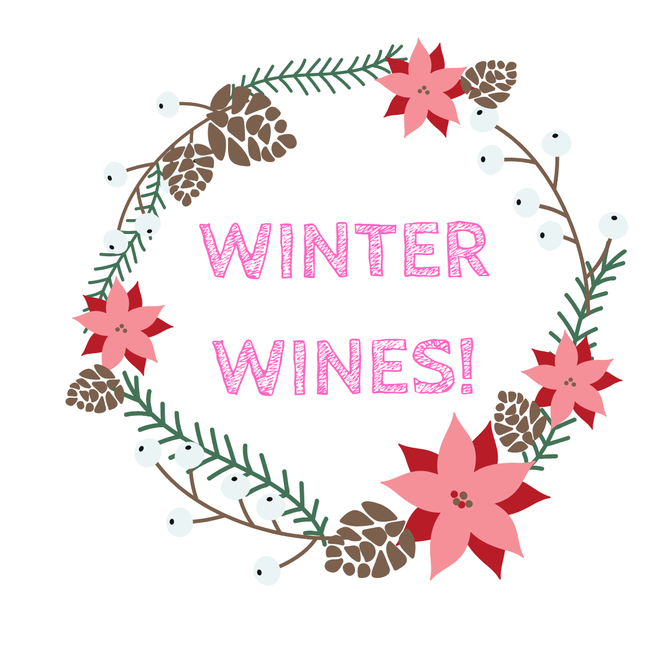 Today's Forecast: 110% chance of WINE!
Get ready for winter holidays with the best wines to keep you warm when the temperature drops!
Whether you enjoy spending your winter nights with Netflix and a cozy blanket or receiving friends over for a fun dinner, here are 5 perfect wines to make it even more special:

 Photo: Wine Folly
There are many iconic wine regions in Italy and among the most famous is Piedmont. While the region is well known for large wineries with big reputations, I have long been on the lookout for a modest-sized family-run winery that is quietly associated with producing wines with big distinctive flavors.
I invite you to try a bottle or two and you will become a Mainerdo believer too.
Violet, cherry, raspberry, strawberry and spice bouquet will delight you.Food Pairing: Serve with medium-mature cheeses, roasts, game, duck, roast tomatoes and mushroom dishes.
Barolo wines produced from Nebbiolo grapes have long been considered one of Italy's greatest wines. In the last few years, finding an environmentally-conscious producer of these intensely flavored beauties became my mission. After many winery tours, and wine show tastings, I still had not found the wine that I could share with my friends and followers. More searching did turn up the name of Villa Penna, a family-run winery with a great reputation for Barolo.
If you are a fan of full-flavored reds like I am, consider this my personal introduction to one of the best Barolo wines you will ever taste.
Food Pairing: This is the right match with roasted red meats, braised, game, stews, truffled foods, aged

 Photo: Wine Folly
At Il Bosco di Grazia, the vineyards are oriented facing the southwest of Montalcino, a quaint Tuscan hill town, near the base of Mount Amiata. Sitting at 300 meters above sea level, the warm climate and crumbly, rocky soil, tends to produce bold complex red wines like Brunello, which is derived from the area's prized Sangiovese grapes.
Try them all and you too will experience the essence of romantic Tuscany.
Pairs exceptionally well with red meats, grilled or stewed, game and mature cheese.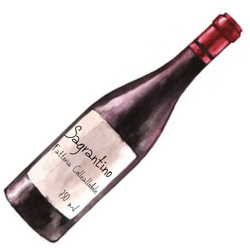 This gorgeous wine shows the beautiful power of Sagrantino, Italy's most tannic grape, with a surprisingly elegant fruit profile that highlights the quality behind this historic producer.
Montefalco Sagrantino fermented in steel tanks with use of only native yeasts and aged 37 months, 18 of which in oak barrels. Intense and enveloping, soft red fruits, hints of leather, tobacco and liquorice. This is a dry, robust, persistent, and powerful wine with huge yet refined tannins.
You will fall in love with the first sip and you can thank us later! ;)

 Photo: Wine Folly
Located in the prestigious Valpolicella wine region in northeastern Italy, the Fasoli Gino Estate is the producer of the glorious Alteo, a classic, yet very special, Amarone wine. What makes this wine so special? For me, it's the marriage of big bold heat (high alcohol 17%) and an almost velvety smoothness that makes you want to lean back and slowly meditate over the bouquet. The secret behind this unique wine experience is a process of winemaking called "appassimento" which employs a method of partially drying the grapes before pressing. They have boldly applied this technique to merlot and Pinot Nero and the results are astounding!
This old world classic has the maturity and elegance one would expect, yet a sassy spunky side that will keep you coming back for more.
Food Pairing: Best when served with red meats, game, and mature cheeses. It may also be enjoyed at the end of a meal served with biscuits with almonds.
I hope this post helps you to find the perfect wine for your Winter Holidays!!
~Ciao for now!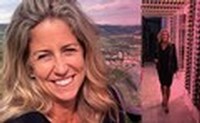 Comments
Commenting has been turned off.