May 25, 2020 | Marina Elettra Snow
✨See you in Sardinia!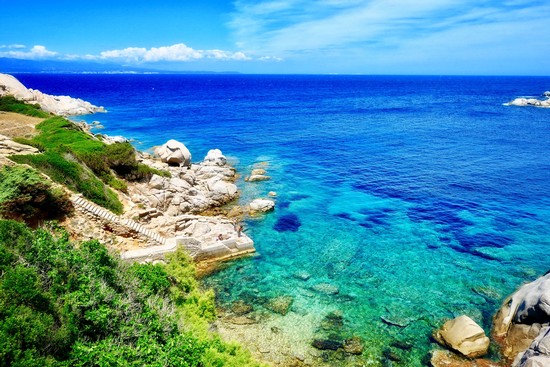 Of course, we can't go this summer, but I can take you there virtually! This is home for me and normally at this time of the year I'm counting down the days until I'm back in Sardinia. This year, there's no counting down the days and that's OK.
Instead, I'm inviting you to join me right here on Insta where I'll take you on a virtual tour of my island paradise in the heart of the Mediterranean Sea. You'll find out why I chose this island as my home in 2003. Just watch… it'll be you counting down the days until you can book flights!

Meanwhile, if you need to escape from your living room right now, I have a beautiful curated selection called the Sardegna Collection. Close your eyes, sip any of these wines and soon you'll be imagining yourself on one of the most beautiful beaches in the world... Welcome to Sardinia.
🍇SARDO WINE!
Many of the island's varietals date back more than 3000 years, some of the oldest in the world! Most Sardinian wineries are smaller and family-run with vines reaching 30 to 60 years or more of age.

In recent years, they've turned their attention to producing excellent, all-natural, low-volume wine and have received Italy's highest designations of quality: DOCG, DOC and IGT. Optimum climate, soil quality and natural winemaking processes make Sardinia an exceptional wine region that is attracting wine enthusiasts from all over the world.

We have amazing Sardinian wines from Audarya Winery, Cantina Giba, and Tenute Olbios in stock at our online shop!
Let me take you to Tenute Olbios, an exceptional winery located in Gallura on the northeast side of Sardinia. 🍷 The owner and winemaker, Daniela Pinna, is a very good friend of mine and I have immense admiration for her. Her winery boasts the only DOCG designation in all of Sardinia: Vermentino di Gallura DOCG. Due to the granite-rich soil of Tenute Olibios' vineyards, this exquisite white wine has natural and prominent minerals, acidity, and salinity. One sip and you'll swear you're vacationing in Sardinia! Let's go… next year!
Their wines are now recognized world-wide, receiving accolades from the most revered wine critics, and helping us discover their incredible Sardinian wine heritage.
Let's head south to Cantina Audarya! Nicoletta and Salvatore Pala are the two siblings that founded Audarya, one of the newest wineries on the island of Sardinia. With the blessing and guidance from their father Enrico, they're continuing their family's winemaking tradition. Their father and uncle managed the family estate vineyards after their father Salvatore established it over 60 years ago. The brother and sister's youthfulness comes through on their fairytale-inspired labels but there's nothing but rich history in their winemaking know-how.
DOCG Imports brings you the three most traditional Sardinian wines- Cannonau, Monica and Vermentino, along with two new varietals- Rosato and Nuragus.
When it comes to my experience with Audarya wines, it was love at first taste. I am pleased to share the love with you.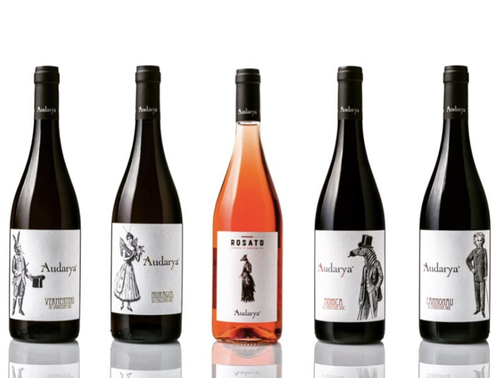 For the last decade or so, I have been traveling the back roads of Italy in search of exquisite, but little-known wines. Imagine my delight when I discovered the stunning wines of Cantina Giba. Perched above the sparkling Mediterranean Sea, in the arid southern Sulcis region, Cantina Giba's vineyards are planted with ancient vines, most over 100 years old. The first time I sampled their flagship Carignano red wine, I knew I had to share this wonder with my friends back in the States.
Spanish-born head winemaker of Cantina Giba, Andres Garcia Blas, joined me at San Diego Bay Fest last year to show off his wine. His methods create very unique flavor profiles that you have to try to appreciate! No matter which varietal Andres is working with, his wines are always hand-crafted with no chemicals and minimal sulphites. They are true to the nature of the varietal, not blended, nor contain grapes outsourced from other regions of Europe. With each sip, the flavor of the Sulcis region comes alive.
✨MUST SEE✨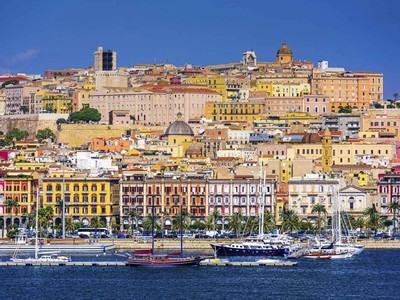 Built on 7 hills, like Rome, Caligari is the perfect mix of nature, archaeology, and beautiful beaches… you cannot leave Cagliari without seeing the Pink Flamingos inhabit the ponds of the capital.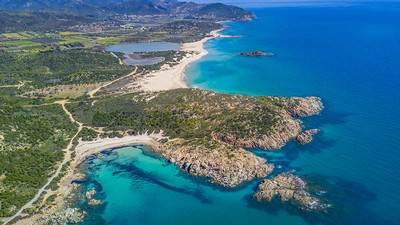 Chia - Known for its paradisiac Caribbean-style beaches backed by juniper-clad dunes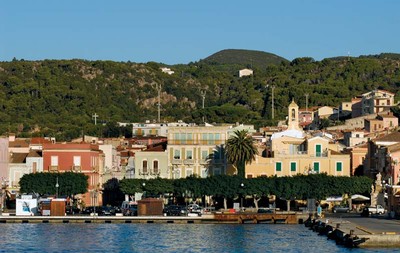 An island on the island, a town "built on tuna".
Carloforte is famed for its bluefin tuna, where salted tuna hearts, slow-cooked tripe, dried bottarga, and oil-drenched offcuts are the backbone of its traditional island cuisine.

Porto Cervo – The Heart of Costa Smeralda, a paradise where glamourous and luxury nightlife meet the most beautiful Italian beaches and an emerald sea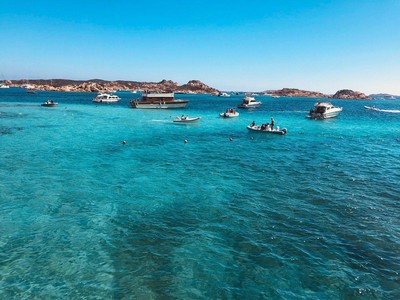 Porto Rotondo. – A picturesque small port the most stunning scenery anywhere along the coastline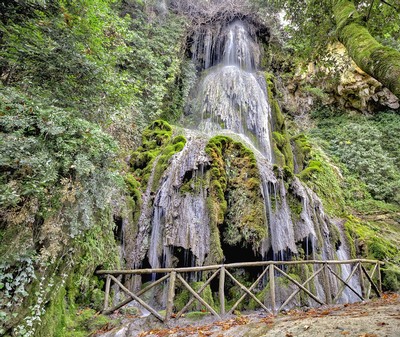 Laconi - A green oasis inside the village, unique evidence of prehistoric times, community values. The village of Laconi is a 'gem' with two thousand inhabitants, nestled in a Sardinina forest
Contact me if you have any questions about Sardinia or my Sardinia wine collection! To order, go to our online wine shop www.docgimports.com
We offer 🚚 FREE DELIVERY straight to your door, anywhere in San Diego. Thank you for your continued support of local businesses. 💋🙏
Comments
Commenting has been turned off.